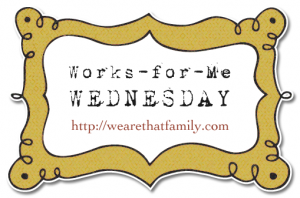 These quick, easy and delicious Rolo Pretzel Turtle Cookies are the perfect last minute gift.
Three ingredients: pretzels, Rolos, pecan halves: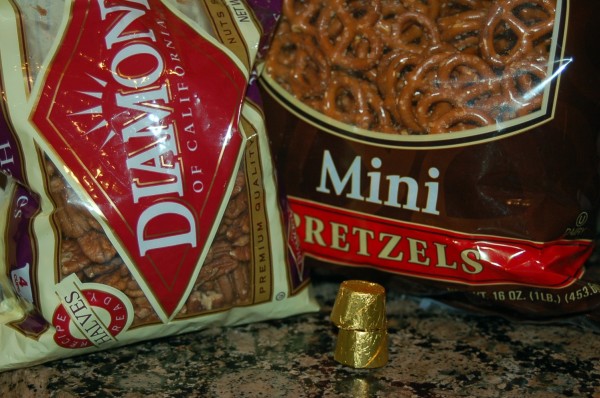 We made over 100 of these in less than a half an hour for five amazing neighbors…
1. preheat oven to 250 degrees and unwrap the Rolos (you can only eat one)
2. spread out the pretzels on a cookie sheet and add one Rolo to each pretzel:
3. bake at 250 just until chocolate gets soft (less than 5 minutes) and press pecan half into melted Rolo. Let cool.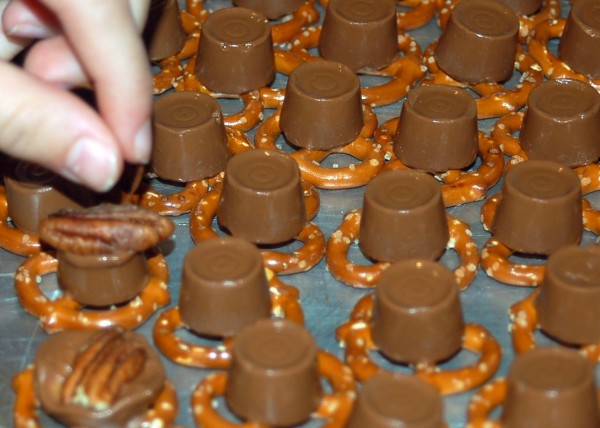 4. share on a fun plate (these awesome silver trays are only $3.74!):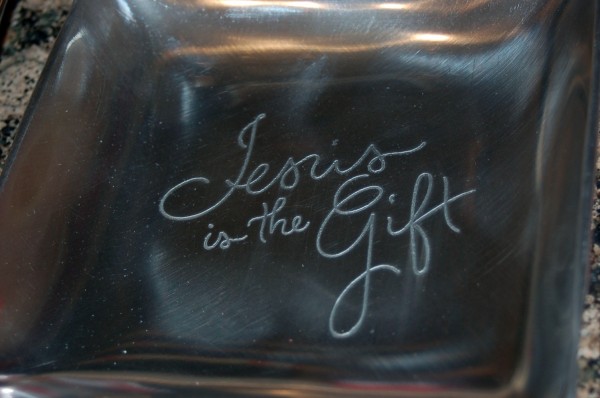 5. to give away!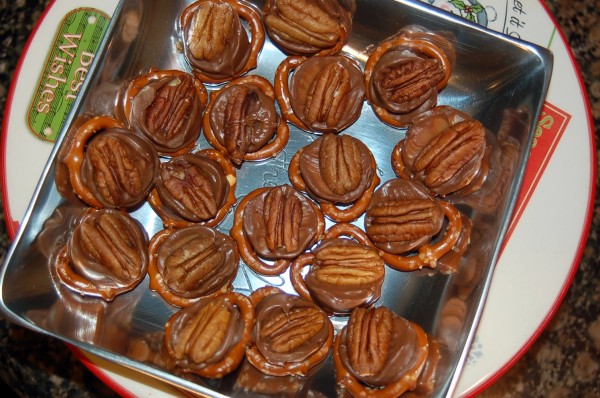 These are seriously good.