I wanted our entire family to create a piece of art that was unique and meaningful. Something to hang in a high traffic area, art to remind us of what we are needing, chasing this year. Our word for the year:
Pin It
This is something everyone can do! Supplies:
Materials to create texture-be creative! We used things we had on hand: pencil eraser, palm leaf, rubber bands, etc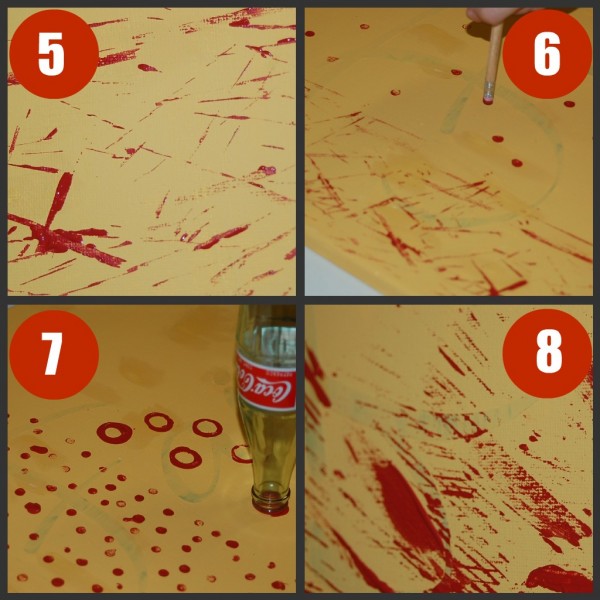 Apply vinyl to blank canvas
Divide canvas into sections; we chose 5 sections because we have 5 people in our family
Paint over the vinyl word art
Once canvas dries, decide on your textures. Pictured is a square block with rubber bands twisted all over it
Use your second color to "stamp" onto canvas. We dipped our block into paint and our youngest stamped in the first column
In the next section, my son used the eraser of a pencil to create "dots."
Our third section is stamped circles created from the lip of a coke bottle.
I used a palm branch from the front yard to create the fourth section. My husband used a piece of rope in the last column (not pictured above).
Once the entire canvas is dry, peel off the vinyl letters carefully.
10. Hang your family art and be inspired!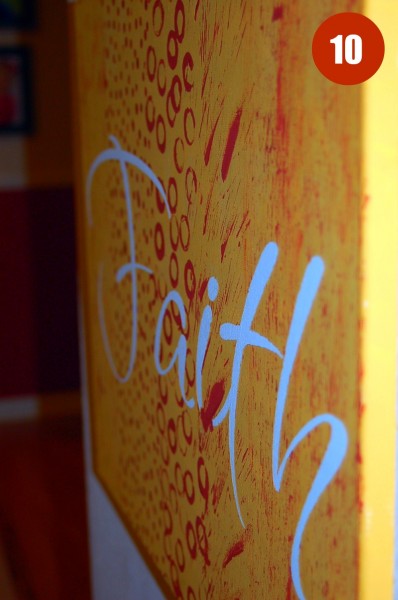 Pin It