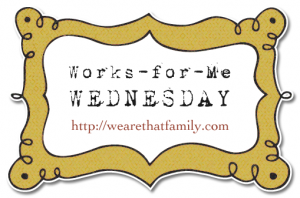 [Have you run out of tips to share? January's suggested theme: share an organization tip, old or new]
I don't know about you, but I'm on a bit of a cleaning spree. There's just something about taking down all the Christmas decor that gets me in the mood to purge. I'm out of control. I walk in a room to hang something up and end up reorganizing an entire closet and stumble out an hour later. It's both awesome and exhausting.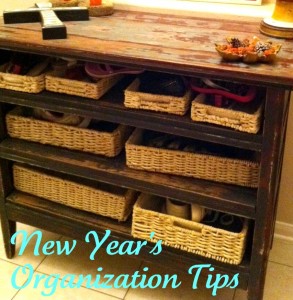 Here are a few tips to get your new year organized:
Make piles to trash, to keep, to give and then actually trash, keep and give the piles
Repurpose old furniture for storage solutions (old dresser above without drawers serves as entryway shoe storage and old dining room hutch now stores arts and crafts supplies below).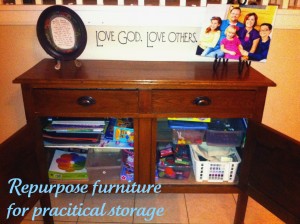 Organize up: use vertical space to store and organize (dining room turned home office)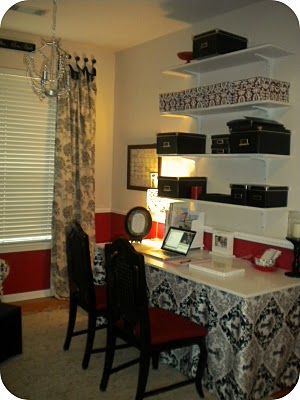 Pin It
Focus on one space at a time: it can be overwhelming to tackle the entire house, so do a little at a tim
Once you've got a room organized, don't allow anyone in it. Kidding! Be realistic and don't let it snowball out of control again.
What works for you?