Magical. It's really the only word that described the week our family had just spent at Walt Disney World. It was one of those once-in-a-lifetime trips — the kind you dream, plan, and save for — and it had been a fairy tale.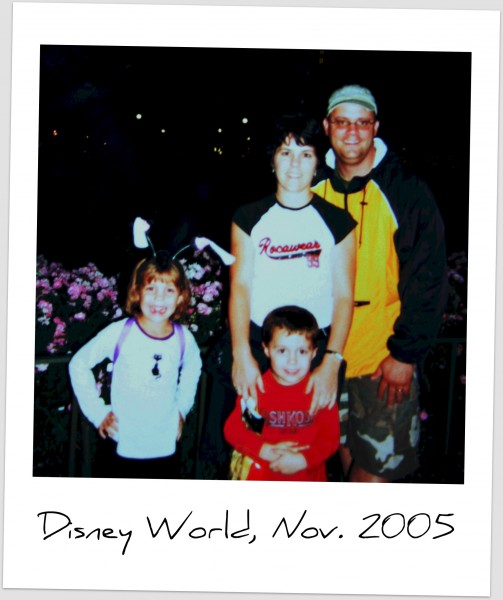 We were on the long drive home to Texas, the kids asleep in the back of our van, still wearing their mouse ears. I was tired, too, but on a high that comes from making dreams come true. I didn't know my "perfect world" was about to end.
My husband, Terrell, and I had been married for 10 years. We were good friends in Bible college, and our friendship was one of the best parts of our marriage. After many years of full-time ministry, we had recently settled into the new roles of salesman and homemaker. Life wasn't perfect with two preschool-aged kids, but we were happy … happy and hiding a dark secret.
Terrell and I were talking on the drive home.  I don't remember what led to his confession. It just happened. I remember thinking, This can't be real. I must have misunderstood him. He's telling me about a friend; this isn't my best friend's secret.
But it was: My hubby had just told me he was addicted to pornography. Just like that, the fairy tale ended.
I'll never forget what I did next: I unbuckled my seatbelt and climbed into the back of our van where my children were sleeping. I crouched between their two car seats, pulled my knees up to my chin, and cried. I stayed back there for a long time, until I could finally make eye contact with the stranger in the rearview mirror.
This was the beginning of a dark and painful journey that would change my entire life. Perhaps it was my naivety about men and how they are created, or my ignorance about the vast world of lust and pornography, but Terrell's confession hit me hard. Although I never once contemplated divorce, I did suggest living as roommates at opposite ends of the house.
We embarked on a long, gut-wrenching healing process. My search was for forgiveness. Terrell's was for freedom. We went to a marriage counselor who deals with this specific issue. He dealt more with me than with my husband, by the way; the counselor was so proud of my husband for resisting and fighting against the deviant, sinful world for so many years and offered him simple tools to resist temptation. But I was scared. I didn't know how to trust Terrell again. I was emotionally fragile and spent a lot of time blaming myself.  I wondered what I could have done differently.
Terrell and I dove deeply into recovery. It became our full-time job. We existed to overcome. I threw away every magazine and catalog in the house and installed securities on our computers and phones. We read books and online articles. We prayed, cried, begged, yelled, and tried to find each other again.
There were setbacks along the way for both of us. I was paranoid Terrell would be tempted. Terrell was tempted and paranoid to tell me. But we waged war against the enemy that tried to destroy us. Ultimately, we knew with God on our side, we would win.
In the midst of such devastation, something unbelievable began to happen just days after Terrell's confession: With the secret exposed to the Light and focused attention on our relationship, we began to experience an intimacy that was previously unknown in our marriage. God birthed something new through our pain and began turning our ashes into beauty.
My husband learned to kill lust by starving his eyes. He refused to even glance at an image that was tempting, and in doing so, I became his only target — just the way God intends. My family (mostly unaware of our struggle at the time) mentioned on more than one occasion that we'd better be careful or we might end up with a third child.
We did — about a year after our Disney vacation. Her name is Grace because that's what God gave us. We renewed our marriage vows and exchanged rings with a secret inscription that still fills my eyes with tears.
Forgiveness is a choice and one I made. It was instant, and it was gradual. It was easy, and it was hard. It was something I had to choose more than once. I've learned that forgiveness is a way of life. Trusting again is the challenge. And since husbands tend to be human, I knew Terrell would let me down at some point. The greatest lesson I learned is to put my trust in God, who has never disappointed me.
Six years later, I don't think I fully grasp what it cost my husband to risk it all on that drive home. But he was tired of fighting, he wanted total freedom, and he was willing to lose everything — the wife he loves desperately and the kids he cherishes — to have it.
His Story:
I was 10 or 11 years old when the deep, sharp hooks first stuck in my soul. My innocence was gone, and a 25-year fight began: the battle between desiring God and satisfying the flesh. Like most young men, I was unequipped for a war like this. No one ever talked about lust and pornography, except to condemn it as sin.
I lived a vicious cycle of repentance and sin in isolation. I thought marriage would be the cure. It helped, but then Kristin and I purchased our first computer.
On that drive home from our dream vacation, I couldn't take any more of my private nightmare. A week earlier, I had finished the book Every Man's Battle by Stephen Arterburn and Fred Stoeker (WaterBrook Press) and I wanted freedom. With every word I spoke,  I knew that I might lose my marriage and my kids. I was scared, but I had more to lose living a lie. True repentance is a 180-degree turning from sin toward God.
I wasn't prepared for the damage or the pain my secret would cause our marriage, but God was ready. He graciously stood by us. My beautiful, innocent wife became Jesus with skin on and offered forgiveness. I dove into God's Word. With each day, counseling session, accountability meeting, and late-night talk, our marriage began to heal. Sin cannot live in the light.
Six years later, I can declare that God is faithful. If you struggle with pornography and lust, let me encourage you: Don't believe Satan's lies. Lust is not a "problem." It's sin. God's Word declares, "If we say, 'We have no sin,' we are deceiving ourselves, and the truth is not in us. If we confess our sins, He is faithful and righteous to forgive us our sins and to cleanse us from all unrighteousness" (1 John 1:8-9). Freedom is available.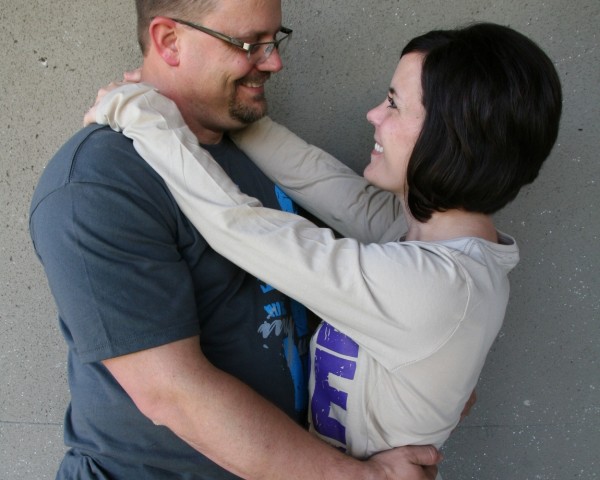 Reprinted from HomeLife, January 2012, 34. © 2012 LifeWay Christian Resources. Used by permission. Be sure to check out future articles from Kristen Welch in the February 2012, April 2012, and June 2012 issues.www.lifeway.com/homelife.
The Vintage Pearl has gift certificates for the perfect last minute Valentine's Day gift. Just in case you've waited until the last minute. You know who you are.