This is probably the easiest art project we've done so far and it's my favorite! I love the simplicity and significance of it. It hangs in my office: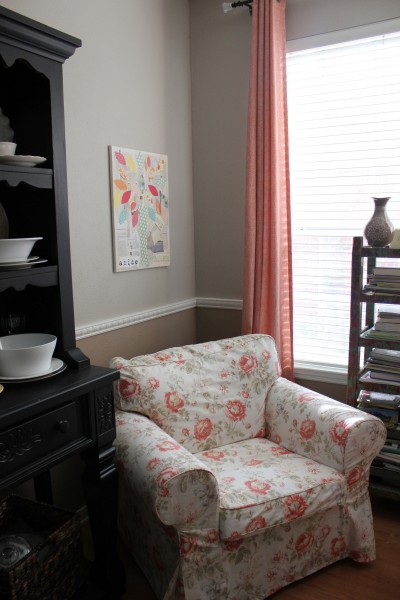 This is easy DIY art that anyone can create!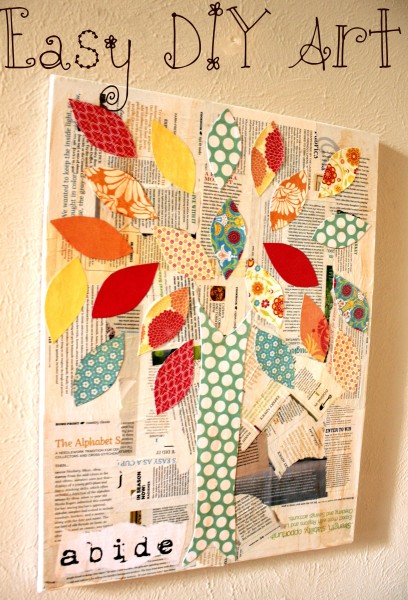 Supplies Needed for this Mixed Media Artwork:

Canvas of any size (I used 16×20)
Magazine words torn into various sized pieces
Paintbrush and Modge Podge (Matte)
Fabric and scrapbook swatches in various patterns (I used leftover pieces)
Printed word (I printed a word on copy paper from my laser printer)
Brown watercolor paint (if you want an "aged" look like mine)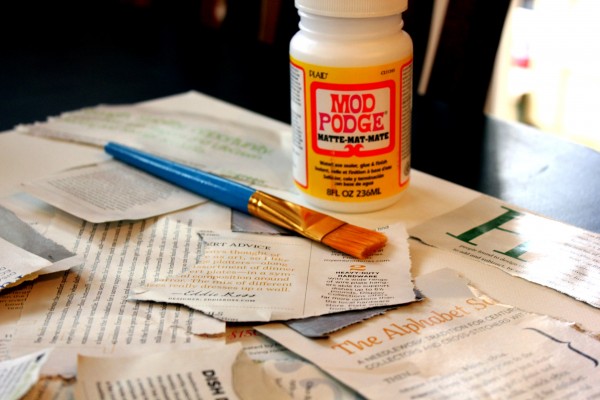 First, use the Modge Podge to glue down the scraps of magazine type. This is where kids can really get involved. There isn't a right or wrong, but the key is in plenty of Modge Podge on the back of each piece of paper. It needs to stick well.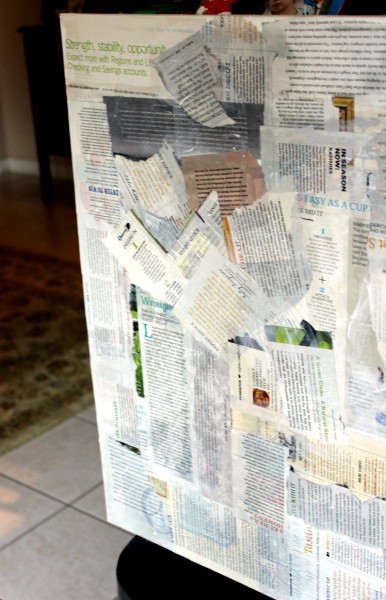 Once the canvas is covered, generously apply Modge Podge to the top of the entire canvas, making sure all corners are glued down. Let this dry.
Next, cut a fabric or paper tree trunk in a fun pattern. I used a mix of fabric and scrapbook paper and applied it with a log of Modge Podge.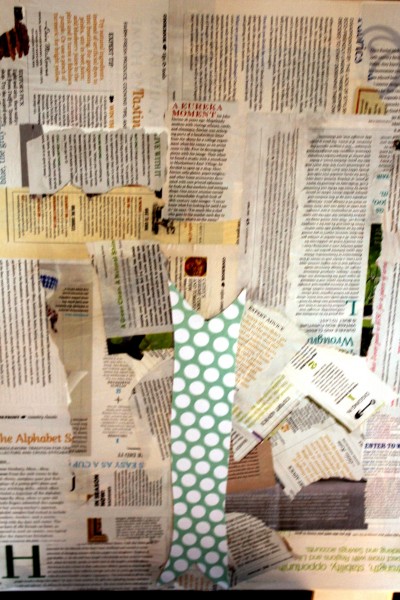 Next, my kids helped me cut simply "leaf" shapes out of brightly-colored pieces of fabric and paper, applying each again with Modge Podge and placing around the "tree." I printed out the word ABIDE and tore the edges and glued it into place.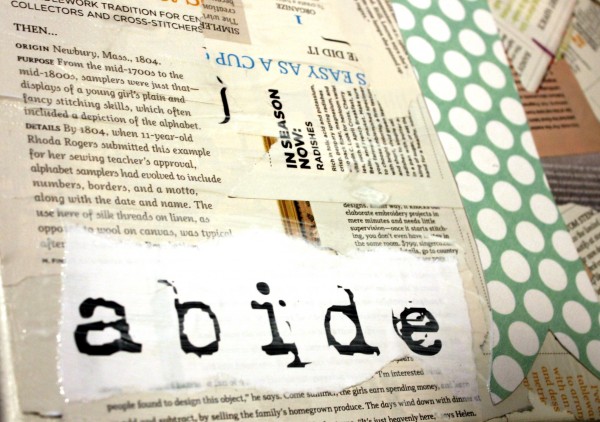 Once all the pieces were in place, I painted the entire canvas again, I watered down brown watercolor paint and brushed a light coat over the entire canvas to give it an "aged" look. This step is completely optional.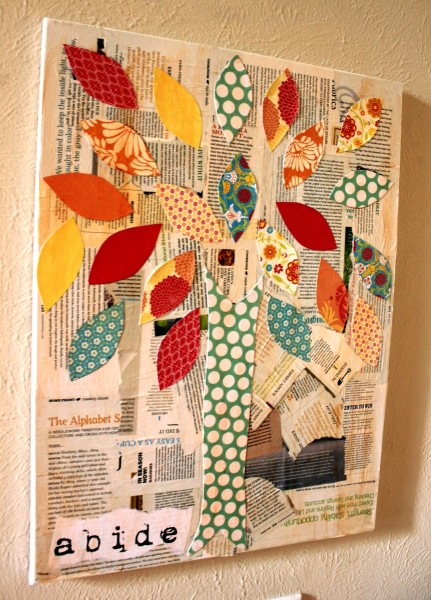 When that dried, I gave the entire canvas a final coat of Modge Podge and let it dry before hanging.