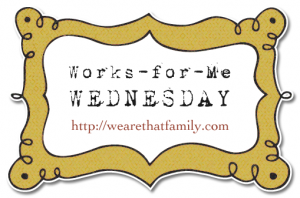 [If you don't have a new tip this week, feel free to link up an older tip. Theme idea: Share a frugal tip!]
These 5 frugal tips save me hundreds of dollars… and my momma taught me to share.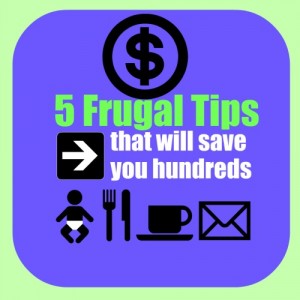 Print your own tags for gifts for every occasion. Cards are expensive! It's hard to find one for less than $5 these days. Shop Pinterest for free printable gift tags and make your own. Or buy cards in bulk from places like Dayspring. They have an amazing collection of cards for every occasion and sell them in boxed sets, which is much cheaper per card.
Celebrate your birthday (and your kids, spouse, your great Aunt Ruth's) with freebies! Did you know there are dozens of amazing things you get for free on your birthday? Money Saving Mom has a fantastic list.
Decorate your walls with free printables that you frame. I cannot believe how many fabulous printables are out there. Here are 101 amazing, FREE printables!
Sign up for a 3 month free trial of Amazon Mom –you get FREE shipping on all Prime items, plus eligible purchases and 20% off select diapers and wipes, which includes a 5% Subscribe & Save discount plus an additional 15% discount exclusively for Amazon Mom members. The membership is $79 once the trial ends, so be sure to cancel if you're not interested. Fast, free shipping is worth it if you do most of your shopping online like I do.
Grocery shop with a plan: Either do the crazy coupon thing (buying in bulk) or use something like E-Meals (my choice). There are great menu plans (for every diet) and I spend less when I use the provided shopping list. Click below to learn more.
*affiliate links in this post
Coming soon: That Works For Me! Tried & True Tips from Works For Me Wednesday