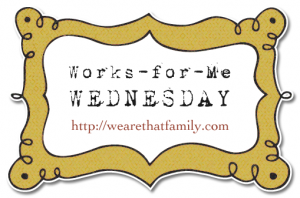 I'm the kind of cook that gets half-way thru a recipe and realizes she doesn't have all the ingredients.
I usually improvise.
Oh, you should be me. It's an adventure let me tell you.
I think it was divine providence that a professional baker lives next door to me. She's shared more than one egg. Which is sort of why I googled "egg substitutes" because even I have some baking pride.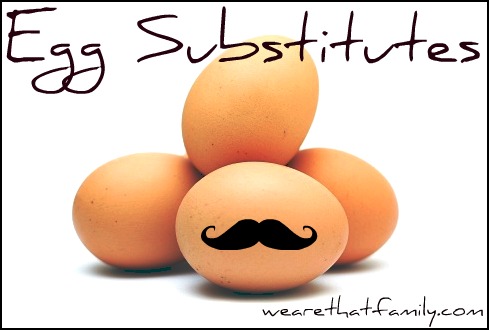 Did you know you can use the one of following so substitute eggs in a recipe?
1/2 banana, mashed (medium size) + 1/4 tsp baking powder
2 TBS applesauce
3 TBS mayonnaise (*contains eggs so not suitable for allergy or vegan accomodation)
Most eggcellent!
E-Book Coming in April: That Works For Me! Tried and True Tips from Works For Me Wednesday