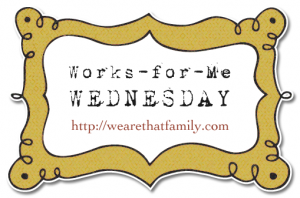 We are a big soup family. If there's the slightest breeze, we heat up the stove.
[A few of my favorite recipes: Potato Soup, Posole, Barley Chicken Chili, Black Bean and Pork Chili]
I'm sort of a mad-dasher when it comes to soup. I really like it savory , so I'm all about the spices. But every once in awhile, I over-salt the soup.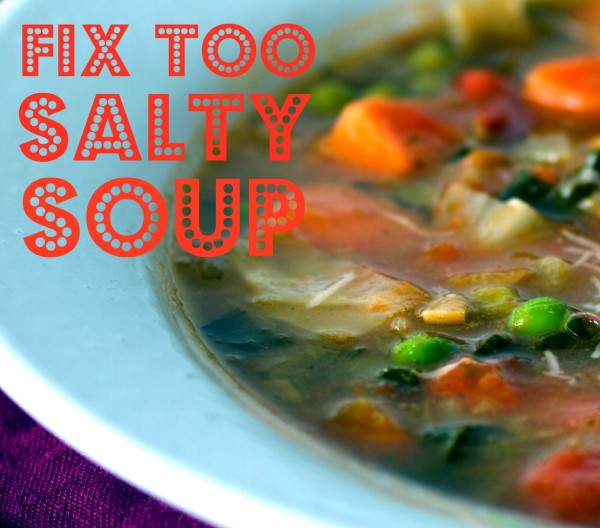 I used think too salty soup was doomed, but now I know: the potato is my friend.
Add a peeled, cut up potato to absorb the salt. Discard potato before serving.
Someone also told me potatoes are great for troubled skin (from improving acne to curing warts). It also removes glue from your hands and a million other things. I'm serious. Here are 60 uses.
Now, go hug a potato.
(and if it's still way too salty, add a little lemon juice).
Coming soon! April 2012: That Works For Me: Tried & True Tips from Works for Me Wednesday