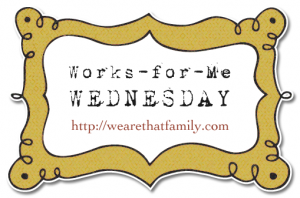 I'm in Spring cleaning mode.
The other day I realized that nearly every space in my life was a mess–from my garage to my car to the yard.
I'm tackling one space at a time. I'm not on a perfection hunt, just a this is better than before state of mind.
So far I've managed under the sinks, the yard and a partial garage-I know– and the linen closet. I am woman, hear me roar.
We are going on nine years in our house. By most standards, we have plenty of space, but most of our spaces are full. I'm working on that.
My biggest challenge are the closets and hoarding. Ok, I just kidding about the hoarding, but do any of y'all have kids who are savers? Mix that in with toys (we don't have a game room), clothes and my daughter's love of shoes and we have issues.
I dream of closet organization like this. Don't we all?
Simple tips to closet organization: (I'm saying this out loud so I will be accountable. Ahem).
Clean it out: don't be afraid to toss or donate-if you haven't worn it in a year, get rid of it
Everything has a place: label shelves, color-code hangers, whatever helps little eyes remember where things go
Cubbies and containers are your friend. Baskets work too.
Go vertical: add extra shelving around the top of the closet for more space
Store clothes, toys, keepsakes in a separate space. Keep closets for practical, everyday use
Organized closets work for me!
Disclaimer: This post contains a sponsored link.