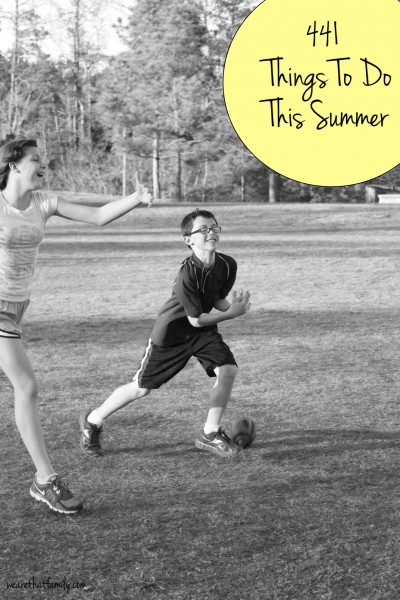 Yep, you read that right.
For the last 4 years, I've shared a "Mom, I'm Bored List" list with you on WFMW and hundreds of blogs have linked up their tips too. There are literally thousands of ideas at your fingertips.
Our kids have no reason to ever be bored ever again.
But I'm not going to lie: our summer is going to look a lot like this: sleep, swim, library, a craft or two, repeat. I'm all about the lazy schedule. Oh, and about 17 days in a third world country.
Here are 441 fun ideas I found while looking around:
50 Inspiring Rainy Day Activities
80 Inexpensive Ideas for Summer Fun
50 Ways to Keep Kids Minds Active during Summer
100 Free Things to do this Summer
50 Projects to Make with Duct Tape
You're free to link up any tips, but if you have old or new posts with boredom busters, please share!