You know those women who love washing and drying and folding their laundry into neat little piles and delivering it happily into drawers and closets throughout the house?
I am not one of them.
I don't hate laundry, it's just not stress-relieving for me to do it. Plus there's my dryer issues. A few years ago, my 15 year old washer died. The dryer was still working, so we have we've been mismatched for awhile and lived to tell about it! A couple of months ago, it started shredding straps to tank tops and bras, which is pretty inconvenient and rude.
We proved we were rednecks and duct taped the broken plastic  to keep it going. I'm not proud: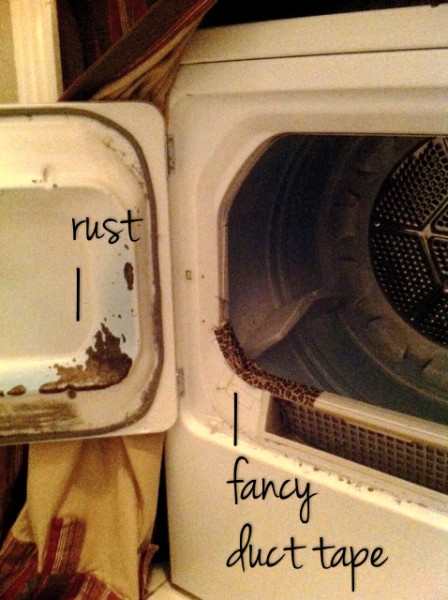 But I'm not complaining, I got a whole new appreciation for "doing laundry" last summer in Kenya. We took one suitcase for our whole family for 3 weeks–I was all "we're going to live like the people" and we hand-washed until my hands were red and chapped.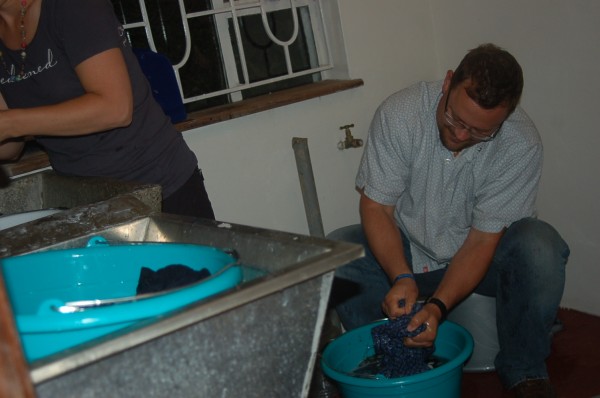 People, I am not always smart.
[Next week we're taking four for the family.]
Because I'm a quick learner.
This week (in between selling our home and trying to find a place to come home to after our trip to Kenya), I was chosen to be a Maytag Ambassador. I might have screamed a little when I found out I'm receiving a Bravos XL washer and dryer to review. My kids were all "did we find a place to live??"
"No, but momma's getting new laundry machines!"
When my kids turn 8, they get a big fat laundry lesson, so I wasn't the only one squealing!
I'm so excited to be a part of this program because if I know anything, it's dirty laundry! I can't wait to share my reviews with you over the next few months.
P.S. We found a house just in the nick of time!
Disclaimer: I wrote this post as a #MayTagMoms Dependable Laundry Ambassador through mom Central Consulting on behalf of Maytag. I was provided with the Maytag washer and dryer set to facilitate my post.