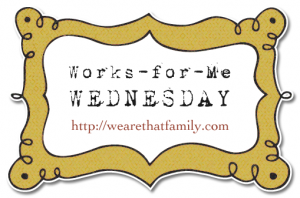 My hubby can work magic with The Garbanzo Bean. His knack for turning chick peas into hummus is profound.
We use it as a spread on bread, we dip pretzels, carrots, crackers, celery, our fingers in it.
Plus, it's healthy! But don't tell my kids.
Roasted Red Pepper Hummus
2 cans drained chickpeas
1/3 cup lemon juice
2 heaping tablespoons sesame tahini
4-6 cloves of minced garlic
11/2 teaspoon salt
1 teaspoon of ground cumin
1/4 or more of cayenne pepper
2 roasted red peppers from a can
Approximately 1 tablespoon olive oil
Blend in food processor or blender
What works for you?
repost from archives