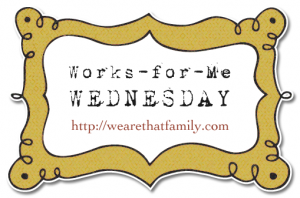 Half my dishes are packed, we are living out of suitcases and my house is a wreck.
Ah, a hot summer with a bit of moving and missions work thrown in.
We have an easy, delicious fall-back meal that all five of us love.
Asian Chicken Summer Salad

1 large bag of cole slaw

1 bag of roasted almonds (salad topper)

1 bottle of Asian salad dressing (we use Ginger Sesame or whatever we can find)

1 bag of tortilla strips (optional, but yummy)

Chopped leftover grilled chicken or rotisserie chicken added.

Mix it all together, serve cold.
Last week, I doubled the recipe and it was plenty for 6-8 people.