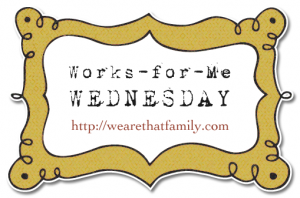 We moved into our house Dec. 10, 2004.
We moved out July 27, 2012.
My older kids were 4 and 2 years old. There are a million memories dancing around the halls of that house.
We are super excited about this new chapter in our lives, but transitions can be challenging.
I borrowed this idea from my friend Shannon (the originator of WFMW): find a secret spot in the house and write down a favorite memory. We also wrote down our move in/out date. The new buyers will probably never see it, but my kids will never forget it!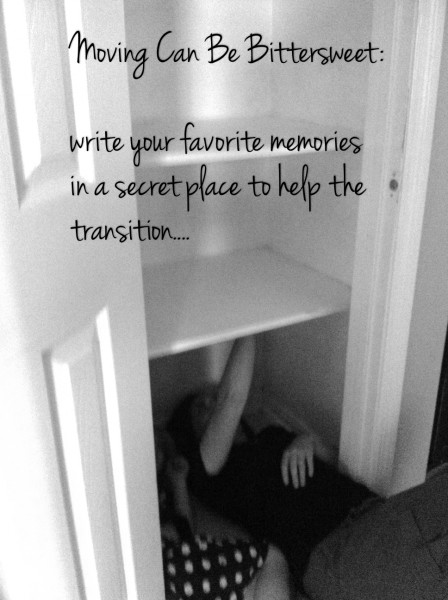 __________________________
We are making good progress on getting settled. And my kids are at their grandparents farm for the rest of week. I can't remember the last time my hubby and I were HOME ALONE.
I'll see y'all later.
{Wink}