He's my best friend, my closest confidant, the guy who helped me get my only demerits in our strict college when his hand found my knee.
I've never regretted those marks my husband helped me get on my perfect record.
We've been together now nearly as long as we've been apart. We've grown into one these 18 years and I don't know where he ends and I begin. I am 39 years old and I am beginning to understand Oneness.
And with all the familiarity, comes, well, familiarity. It's not a bad thing, but the common can be too common. With three kids, busy jobs, Mercy House and now moving for the first time in 8 years, the distractions abound. Irritation and exhaustion are partners to distraction and we rub each other the wrong way over unimportant matters like where to hang a towel rack.
It started out as a convenience: timing our kids annual visit to their grandparents farm in Oklahoma within the week of moving into our new house, along with a few of my hubby's vacation days. For the first time, our youngest would be old enough to join her siblings and stay without momma and daddy, running hay bales, naming baby cows and eating homemade ice cream. Ya know, suffering without internet and stores.
I was work-focused, a list a mile long. It didn't occur to me until he returned from delivering our kiddos to his farming mama how significant this week would be.
He walked in slow, voice husky, house quiet and for the first time since we started birthed babies more than a dozen years ago,  I realized we would spend the next four nights and four days in our house alone.
!
I don't think we knew how bad our marriage needed a revival. Sometimes you just have to hush the world around you. We didn't recognize the dead places until we started to feel alive again.
After these days and nights together, where we have recaptured and remembered some of what we've lost in this hurried life, it's like we're living a new production of an old play.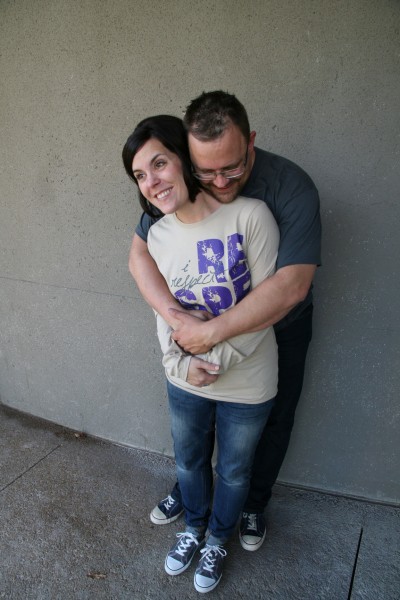 We are in synch again, leaving the little irritations little. Why are we tempted to make the little big and the big little?
I catch him running hot bath water for me because he sees me massaging the muscles in my neck. This is big. He sees me. It touches something deep within me and the desire to give back makes my blood pound.
When I hear of marriages young and some as old as ours, ending, I break too. After so many years of trying to figure this out, we have discovered joy in the endurance. And if you're not getting my point, let me just make it plain: marriage is like fine wine, every area gets better with age.
We've had the bad, the raw pain of a marriage so shattered, only God could mend the broken places. Maybe it's so good after all these years because we remember when it wasn't. I don't know, but it makes me long for more.
This ebb and flow: it is good. We worked hard last week, sweaty from the hot Texas sun, exhausted from getting our house in order. We chased our confused dog around the neighborhood (twice) and laughed our way back home, excited about the renewal we experienced that mattered the most.
5 Little Ways to Revive Your Marriage:
1. Go out of your way to touch: Walk across the room to hug your spouse, hold hands every chance you get, kiss in the kitchen, whisper in her ear, make him blush, push yourself out of your comfort zone to physically connect, even for just a moment.
2. Get alone: Somehow, someway, make time together a priority. If you don't have family who will take your kids for a day or two, find good friends to switch with or a trusted babysitter. Regular date nights are a must and an occasional overnight alone, even better.
3. Give up the excuses: Skip the illusion that it must cost money to kickstart your marriage with fancy restaurants (our favorite $11 meal was the highlight of several "dates" last week) and exotic trips. We fell in love again at The Home Depot, y'all. As we drove to pick up our kids, hands touching, he said, "this week was the best I can ever remember."
4. Go slow: There so much noise in our lives, we are ruled by distraction, always rushing. Be purposeful and quiet the distractions. I confided to my husband how I struggle with relaxing and letting go. I am so task-oriented and it perpetuates the fast-pace hurriedness. I am working on setting aside the lists and living more in the moment.
5. Get naked: I read this list to my hubby and said, "What would you add?" His quick answer, "When all else fails, get naked." He explained that nothing renews his focus on our marriage like physical connection. We ended up having a really amazing conversation that was enlightening to both of us. Being vulnerable (emotionally naked, too) with your spouse is a great way to ignite the spark that leads to fire.