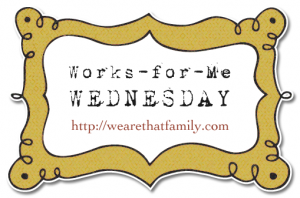 This is the last week of summer for us.
Boo.
I'm going to miss these care-free, lazy days. A lot.
But I'm also going to enjoy the structure that schedule brings. My kids are all starting new schools and the  excitement and jitters are setting in. My oldest is starting Junior High and my baby is heading to Kindergarten. Hold me.
We've been trying to knock a few things off our summer bucket list lately. One of those is DIY Lava Lamps we found on Pinterest.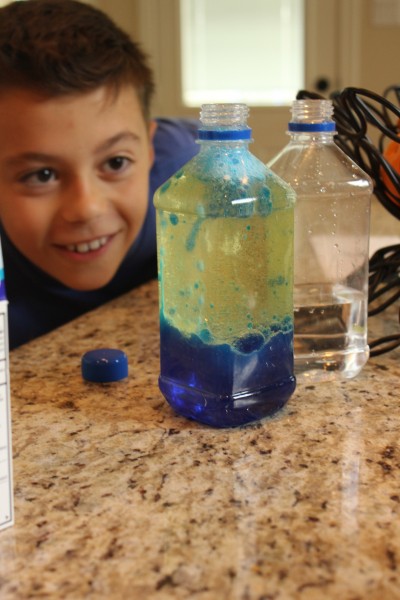 Oh, so fun and super easy, it's food science and it got two thumbs up in our house: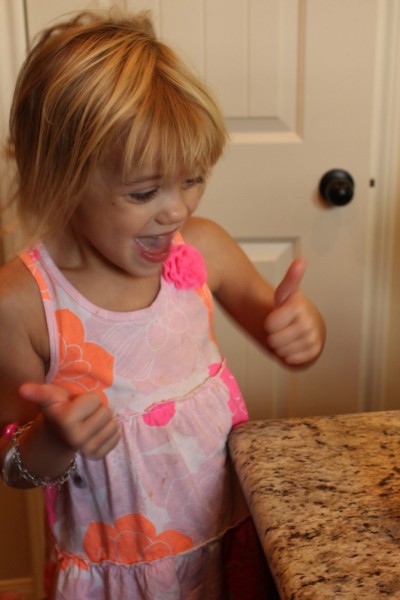 Supplies Needed:

empty bottle

cooking oil

water

food coloring

a couple of alka seltzer tablets
Simply fill a bottle 3/4 of the way full with oil, fill the rest with water, leaving about an inch at the top: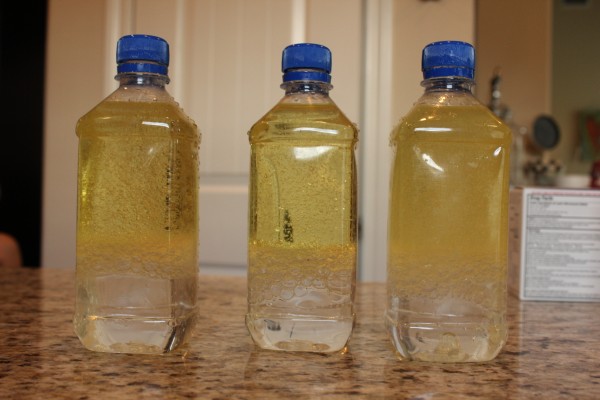 Add about a dozen drops of food coloring to the bottle: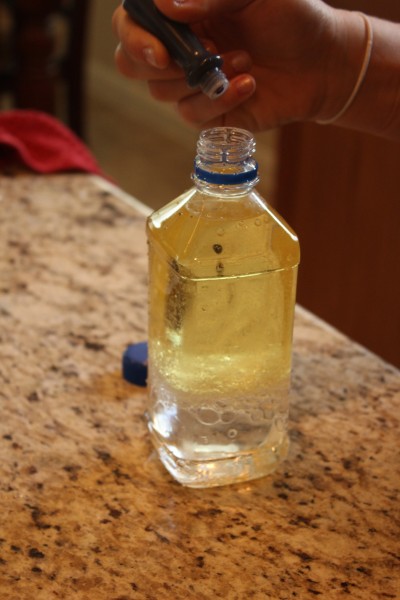 Drop in pieces an alka seltzer tablet and watch the lava begin!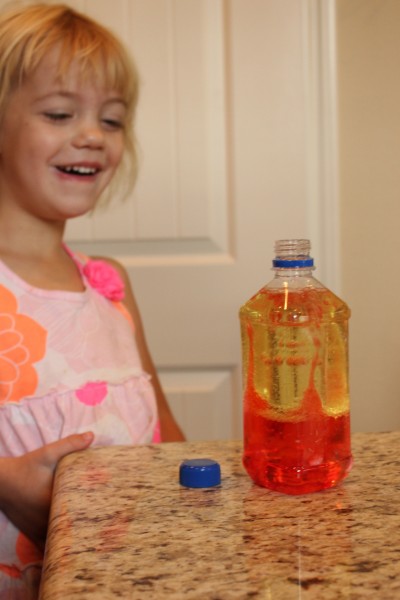 Even though the bubbles don't last forever, we duct taped our lids on and have a fun "science experiment" to play with.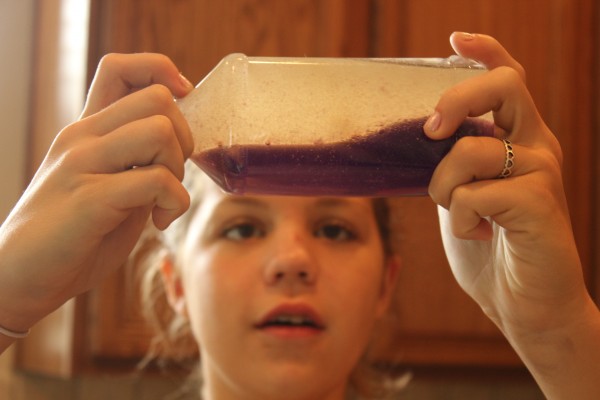 Playing with food (and learning) works for us!