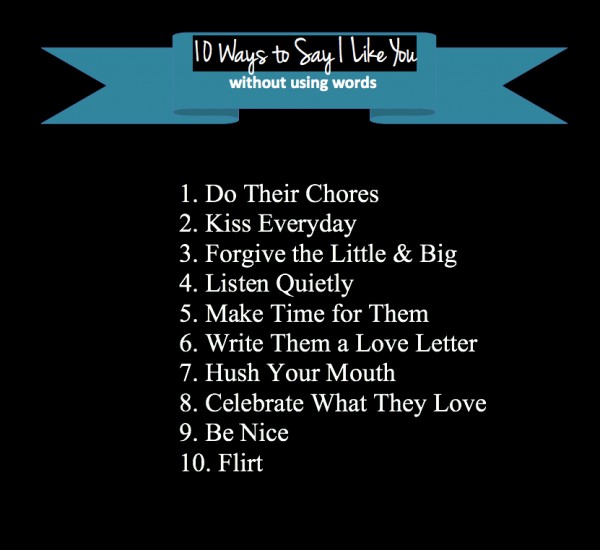 My in-laws celebrate 50 years of marriage next week. We are throwing a big party in small-town Oklahoma with BBQ and gold latex balloons.
We are all about The Fancy.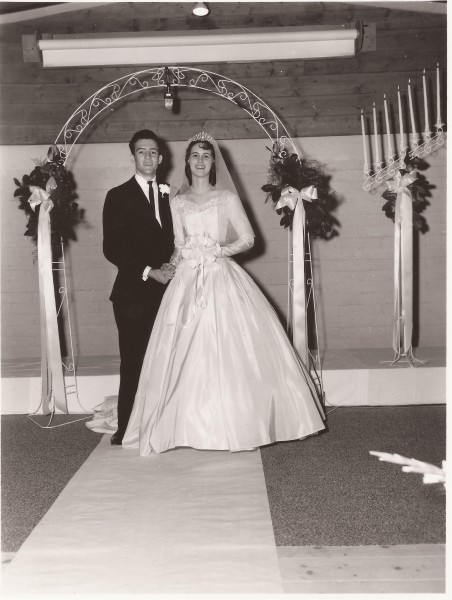 I'm in charge of the table centerpieces and a few other things. I'm going with mason jar decor since my in-laws are farmers and they make their own food, seed to table.
[black pictures of them dating and their wedding party 50 years ago, tucked into mason jars, with a little gold bow and cupcake picks I got off Etsy]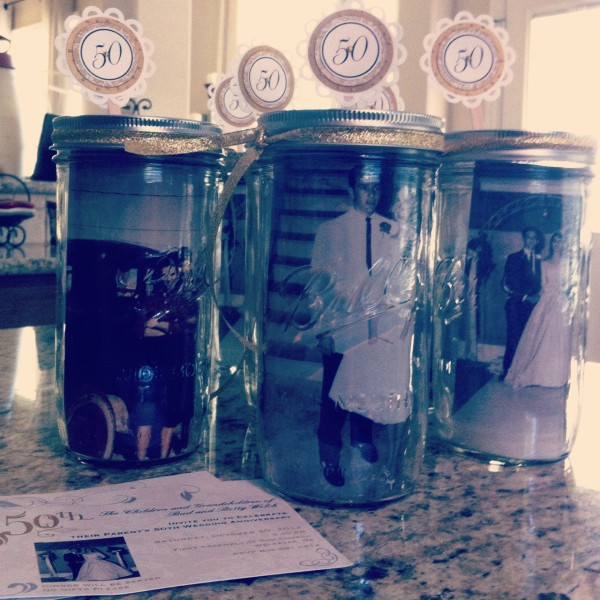 My parents just hit their 46th year.
I believe we have what you call A LEGACY on our hands. It's a heavy mantle.
This December we will celebrate 18 years of marriage. I love that guy. I share my life with him. We are in this thing for the long haul. We've been to hell and back and we are committed for life.
But do you know how I think you get to 50 years?
You've got to do more than love your spouse, you've got to like them too (at least most days). Let's be honest, that line between crazy passion and white fury can be fine. One of the things I love most about my in-laws and my parents is they generally like each other. They enjoy eating together, talking and just being together.
I know it may sound simple-minded, but I know a lot of couples who airquote love each other, but treat one another pretty badly. It's sort of like the way people feel about extended family sometimes– you probably wouldn't have chosen them, but here they are.
But we did choose are spouses and that choice is for the good, bad and ugly times. Making a conscious choice to hush when we really want to say something negative or thank them when it cost us something or putting our plans and dreams aside temporarily to make theirs come true–that's what makes this whole thing work.
I texted my husband this picture while he was sitting in a two day meeting on the other side of town last week.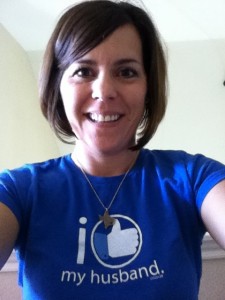 I love him.
Even more, I like him.
And most of all, I choose to do both even when I don't feel like it.
Get the Shirt. Tell the world you like them.
Funny side note: I wore this shirt to the airport the other day. I got flagged for a security check because the guard wanted to get the website. Plus, I kept getting "thumbs up" from random men. At first, I was confused (thinking I must look really good) and then I remembered the t-shirt 🙂
Disclaimer: My friends over at Union28 sent me this shirt and this post is part of a joint initiative we have to make our marriages rock!