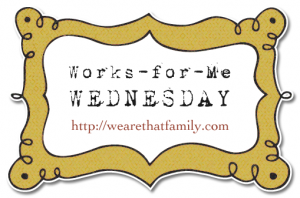 When my hubby was diagnosed with Diabetes in 2010, we traveled down some scary food roads. I don't ever want to hear the word vegan again. I shudder at the meat substitutes I've tried. In the last 6 months, we've finally settled on low carb, high protein family meals and he's kicking Diabetes in the butt with diet and exercise.
I returned to *
Emeals
 since they offer low carb menus (plus a ton more). 
Emeals
: For around $1.25 per week, I download a grocery list from the local store of  my choice. The grocery list corresponds with the type of menu I've chosen. I love this because the menu planning is based on the current sale ads at my local store. So, I'm preparing healthy meals at the best price.
I cannot tell you how efficient my meal shopping and preparation is now! Plus I've cut my grocery bill and I'm also feeling very fancy because I'm preparing meals like Cranberry Chicken with Apple and Cranberry Salad and Gourmet burgers with homemade, yummy low-fat onion rings on the side!
I still don't love cooking, but for the first time in eons, I haven't wandered up and down the grocery aisles, only to get home and discover that I'm missing 4 out of the 5 ingredients I need for dinner.
affiliate link