I celebrated my 18th wedding anniversary and 40th birthday this week while the world wept.  Sorrow still clings, but life goes on.
I hate that it does sometimes. It seems like time should stand still, school should be canceled, and jobs abandoned with the loss of such innocence. And women who are too young to turn 40, don't.
Life continues, but we are never the same. Armed policemen frequent my kids' schools, my children's questions have gotten harder and my answers, fewer. With unprecedented tragedy that shakes a nation, we hold our babies closer, we beseech God more and sadness mingles with joy this sacred season.
I've learned a lot in my journey and I still have much more to grasp. 40 things I've learned in 40 years: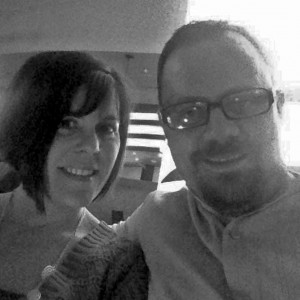 Getting bangs makes you feel 35
And makes you *think* you've lost 5 pounds
Parenting gets harder
Marriage gets hotter
I will struggle until I die
The sadness in our world makes me long for His Kingdom on earth
The "baby" weight is just called weight after 40
Going with your twin sister to get a nose ring on a Thursday night at 8pm will make you feel 40 years old
Backing out, even older
I will always be old to my kids
But never too old to believe in things I can't see
I will always have a frequent shopper card to the emergency room (product of being in THAT family)
It's okay to pass up a good deal if you don't need anything
It's good to break rules every once in awhile
I will never catch up on laundry
I'm okay with never catching up on laundry
Life's too short not to say I'm sorry
The urge to have another baby will pass (hopefully)
40 is a good year to get a puppy (hint, hint, honey)
Sweet tea catches up with you
Asking your hubby for an exercise bike for your birthday will put him in a pickle (he got me sassy boots instead)
I just don't have time for everything (I'm looking at you Twitter)
Age brings freedom: I just don't care about some things any more
Having a slew of 20 and 30-something moms ask you for parenting advice will humble you every day
Related: I still don't know what I'm doing
I need God more today than I did yesterday
And also chocolate
Babies grow up too fast
Then one day they are smarter than you and they know it
Never let them in on this knowledge
Write even when no one reads
It's okay to believe you are beautiful
And It's okay for your beauty to have nothing to do with the way you look
There's no shame in being yourself
God is full of good surprises (yesterday I got one for Mercy House that floored me!)
To be absent from the body, is to be present with Jesus
Be happy–dream big, live scared, this is it
Be kind to others.
Be good to yourself.
Evil will never win