We have laughed our way thru her first automatic carwash and basketball game, introduced Chinese food and trampoline-jumping. We've exposed her to the wonders of marshmallows and s'mores, silly string and hammock-lying in our backyard. Oh, and laundry in a washing machine.
We've dreamed and planned, worked and played and cried our way through deep conversations, remembering the amazing, often hard road we've journeyed, nearly three years now.
For the last two weeks, Maureen and I have told our story, the story of Mercy House—together— it's another first, and it's been powerful.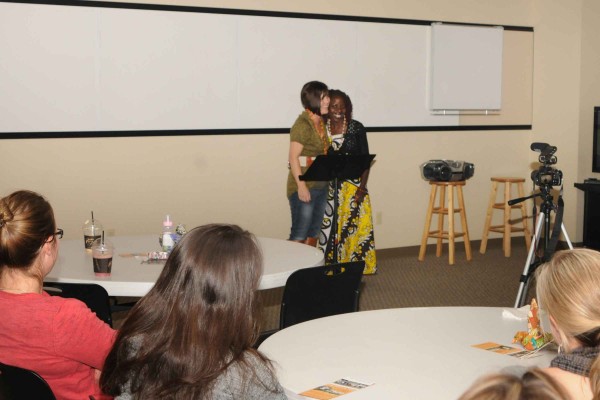 How could I know, this, too, would change me?
How could I know seeing my life thru her lens would wreck me in a new way?
How do I explain why my country spends more on accessorizing pets in a year, than her entire country earns? She asks innocently without judgement, "Does your country know how we live in Kenya?" I don't even have an answer. I'm just embarrassed.
How do I explain why she sees so few hospitals in my suburban town and so many in hers? I try to describe healthcare and preventive medicine and my words sound hollow because I don't even say thank you for what I've always had. We take her to the doctor for a physical and blood work, another first.
Everything about my life is easy. From the laundry piles I whine about to the dinners I prepare, my life of comfort and convenience is the polar opposite to hers and millions of other. I know this. I have been to Kenya three times now and even as I prepare to go again in April, it's startling to see my life thru her eyes.
It's one thing to think about your life, comfort and convenience when you're in the middle of extreme poverty. It's hard not to. But it's a whole different ball game when you bring someone from that background into your comfort and convenience.
She's shared story after story of countless people who suffer more than I can fathom on a daily basis. Today, right now. Children who do not have enough food to eat. And I feel the old question welling up, tears with it. I still don't have answers; it's still unfair.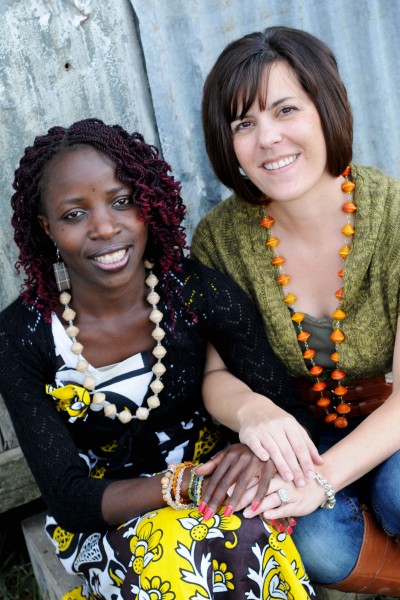 I've spent the last few weeks seeing my life as she sees it.  I am deeply compelled to be a part of the answer.
She tells me more of her childhood story, so much that I can smell the sewage that ran in front of her family's shack. I am moved with compassion at the suffering she endured. I ache for her family and her world and I long to wipe out the suffering of her people. "Don't cry, Mom. Look how far God has brought me," and she begins to name blessings. "Look at all I have," she exclaims and spreads her arms out.
We are standing in my big, beautiful home and I quietly answer, tears falling now, "Look at all I have." There is no comparison.
But then Maureen holds one arm up to Heaven and one down to the ground and gives me a knowing look. It's the pose we created for moments like these. It means:
I want to live my life with one hand open to receive from God above and the other hand open to give it to others. I want to be a conduit, not holding anything too tightly, ready to open my hands to others, to give to those who can never give back.
This is our commitment.
This one thing will change your life.
I dare you to try it.
"You have not lived today until you have done something for someone who can never repay you." -John Bunyan
[photos by Suzanne Box Photography]