He starts his day nearly an hour before mine.
I wake up to the smell of scrambled eggs and find him in the kitchen making the kid's lunches. He's already dropped off our oldest at basketball practice and stopped by Chick Fil A for a sweet tea treat.
It's sitting on the night stand when I reach for my glasses and wonder about my silent alarm.
It's not even 7 A.M and he started the day making love to me–in the kitchen, doing my chores.
All day long, I think of this gift. His kind words, gentle expressions, his unselfishness–and I can't wait to give back to him.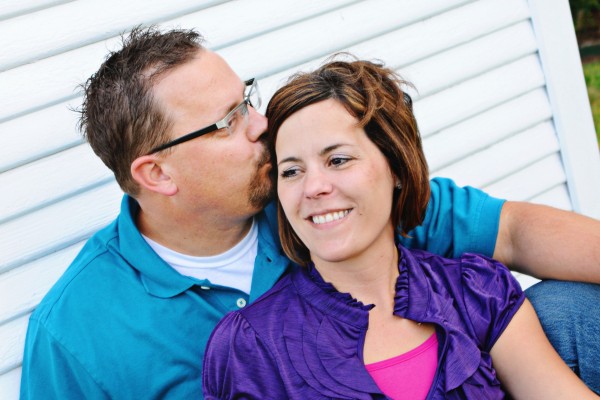 Sheet music starts long before you hit the sheets.
It starts with another S-word. One that doesn't get nearly as much attention. Making sweet music in your marriage starts with service.
It begins with putting your spouse before yourself. Since we're selfish people by nature, this little S-word doesn't always come easy. But when we serve our mate, it sets up the perfect atmosphere for a symphony.
Sex doesn't make a marriage, but the lack of sex and intimacy can certainly break it.
"When sex dies in a marriage, a man loses something very important to him—the knowledge that he can please his wife physically. And a woman loses the satisfaction that she has a man who is enthralled with her beauty." -Kevin Leman, Sheet Music: Uncovering the Secrets of Sexual Intimacy in Marriage
It's so much more than just a physical act. There's a lot at risk when we neglect one another: his confidence as a man and her esteem in herself.
Three practical ways to serve your spouse.
Treat your husband/wife like you would a guest in your home for a day. When we have company over and they ask for water, we don't sigh and point. We anticipate their needs and bless them by meeting them.
Surprise them by doing something unexpected: show up at work with their favorite lunch, do their chores, add a bit of romance to their day.
Write them a note-tuck it in their drawer or in their glovebox, mail a card to your spouse.
Find simple, sweet ways to serve your spouse. It will be a warmup for some awesome music later.