It's so good to know we aren't alone. As mothers, we are not powerless in this battle for our son's purity. First, we can acknowledge there is an enemy. Sticking our heads in the sand and pretending like lust, pornography, aggressive girls or premarital sex will never touch our good boys, is just plain ignorance. Second, we can pray and engage and we can also arm ourselves with resources.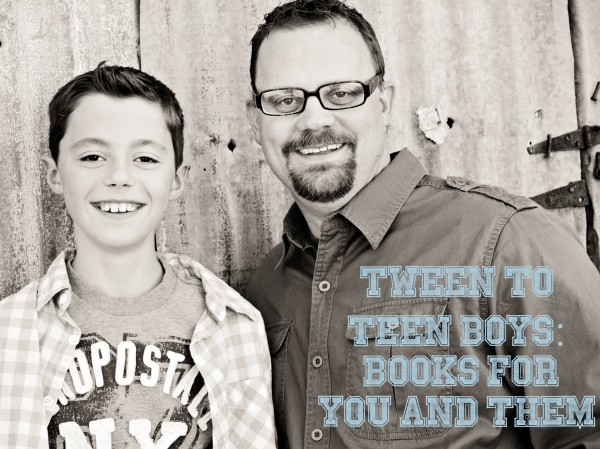 In Your Boy: Raising a Godly Son in an Ungodly World
, I was so encouraged by this fact: 88 percent of teens said it would be easier to postpone premarital sex activity and avoid teen pregnancy if they were able to have more open and honest conversations about the topic of sex with their parents. Amazing, huh? The problem is the same study showed that only 32 percent of adults believe parents have influence over kids regarding sex.
So, basically, kids want to talk to their parents but many adults are giving their influence to someone else. I want to do better than this.
I'm always hesitant and prayerful to offer parenting advice, since I'm in the trenches right along with you. But I'm not shy about reading really great books and recommending them. These 19 books (Amazon affiliate links) are a part of our parenting/kid library as we raise our son:
Besides the onslaught of inappropriate visual content hurled at our boys, there's also a strong tendency in our culture to emasculate males. We laugh at bumbling fathers and feminine guys. But God created our sons to become men. Boys and men love adventure, they love to be the hero, a warrior. They have an innate sense to take risks. Insert over protective mom here. [If you watch any given home video from my kid's early years, I say in a whiny voice about 1000 times "be careful."] But this is who they are.
"Our boys need a little bit of physical adventure to discover their purpose and to have an outlet for the desire to take risks and be aggressive." Dannah Gresh.  And so, we need to let them be physical. Wrestle, play sports, get muddy. They can also find this sense of adventure thru books. It's hard to find clean, appropriate reading for boys, but when you do, turn off the screens and encourage them to escape to a whole new world. My list might not look like yours (I tend to let my kids read older fiction because they love reading. It also opens up great conversations with your kids).
Most of all, I recommend the Bible. It might sound trite, but it's the most adventurous book of all–from lust and lying to heads rolling and seas-splitting -it's the greatest life-changing story ever told.
*Please add your book suggestions in the comments