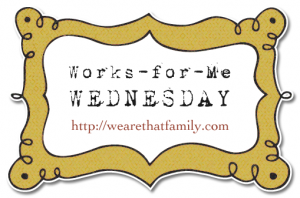 I am not a health nut. I'm also not a great cook.
But I can follow a recipe and I do like nuts (and have been called Nuts), so there's that.
We decided a few weeks ago to give the Paleo Diet a shot. With my husband's diabetes, we are constantly reevaluating food.
All that to say, food isn't very fun in our house. The Paleo Diet has also been called the hunter-gatherer or Caveman diet. Appetizing, huh? Not really.
Basically, it's cutting out carbs, dairy (except eggs), and processed food. While extreme diets aren't for everyone (we were vegan for a year to help my husband's health), they do promote extreme health. And honestly, there's not much worse than going vegan. My kids still randomly ask if we are eating real or fake meat. Bless their little hearts.
There is NO way I could do Paleo cooking without Emeals. I've been a huge fan and user of Emeals for years now. Basically, with a click, I can print out a shopping list and recipes for 7 meals based on the menu of my choice (which is Paleo for now, but there are many other options.)
And  y'all? We are really liking the food. It turns out I'm quite the hunter/gatherer (only not really). Crazy, I know. We are baby-stepping it: our evening family dinners are completely Paleo (thank you Emeals) and my kids really haven't noticed we're doing anything different. They aren't asking for carbs at all and they loved parsnips and leeks this week! My husband and I are trying to cut out carbs at lunch and we usually eat an egg for breakfast. I'm also still drinking sweet tea. But y'all knew that.
Positives so far:
We feel great, more energy

We have each lost several pounds
We love the family meals
Emeals offers breakfast and lunch menus too
Negatives so far:
It cost more since it's a lot of fresh vegetables and meat

Snacking is tough. I'm sick of carrots. Can of tuna, anyone?
So, healthy eating works for us! Who knew?