I'm home.
Thankful. Exhausted. Broken. Healed.
I opened up the gift (a book of letters) from our girls at Mercy House before I even unpacked, I read every one of them to my family.
I want to share one with you:
My Beloved and Lovely family,

I want to take this opportunity to greet all of you! I want to say that you are the wonderful family I have in my life. I do pray you can come back so we can be a big family again.

I want to appreciate you for the good work you've been doing for us. Thank you for understanding, for your love and support. I really do appreciate your good heart. I know God showed you the way so that you can help us and also change our lives from being the people we used to be, to being Christians. I really don't know where I would be now if it weren't for Mercy House.

I appreciate those who donate for us. Thank you for using your energy to fight for our lives and the lives of our babies. I know without God everything is impossible, but if you trust in the Lord you will succeed and the way will be opened.

Every morning I pray for you and every night while I am going to sleep because you  have welcomed me into this house as your own daughter. I thank you and God for changing my life. God bless you and keep you strong all the days of your lives!

From, Quinter (our first rescued girl, March 2011)

(below with Precious, 21 months old)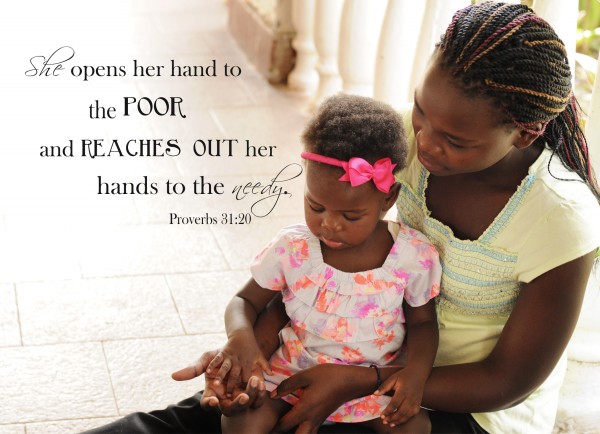 Over the past 2 years, I've watched this wounded girl transform into a mother and believer. It's been an amazing transformation. To God be the glory, great things He has done.
Mother's Day Card:
Get this beautiful card free with every order of our fast-selling Mother's Day jewelry at the Mercy Shop thru May 1, 2013. (We listed a few more Mother/Daughter Necklace Sets and Bracelets).
You can also order one of these gorgeous Limited Edition cards for $5 here.