When we said yes to Mercy House, so many said it with us.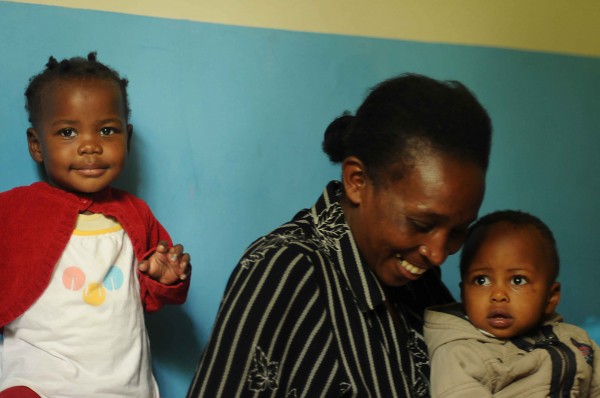 Babies with Housemom, Winfred
My husband calls it The Domino Effect.
It was like God strategically placed people in our lives, church and all over the world who would be willing to go with us on this journey of starting something from nothing.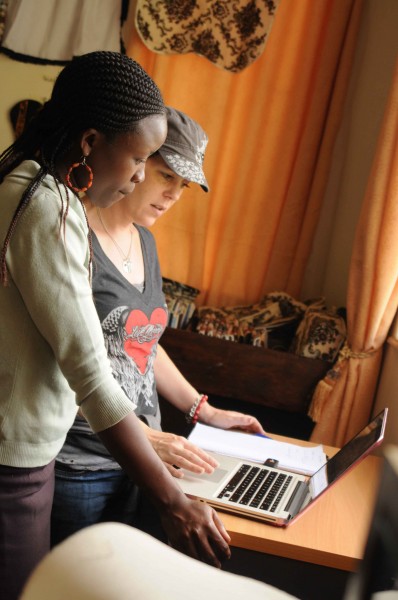 Skills teacher Debra seeing The Mercy Shop for the first time online
Most of what I thought would happen, didn't. Most of the people I thought would help, haven't. But God has provided the right people at exactly the right time. And we haven't been alone for a minute and I've learned His plans are so much better than mine.
Two and a half years ago, I got an email from another mom that would cause dominoes to fall. It's actually the reason I'm in Kenya this week.
Suzanne Box emailed me one day and said, "I live about an hour from you. I'm a photographer and I'd like to help you."
I'm an introvert and have a busy life, so I almost didn't drive across town to meet an online stranger at a Chick Fil A.
I'm so glad I don't always listen to me.
Suzanne began to quietly and really anonymously fill in the gaps, volunteering her time and skill on a regular basis. Not only does she take all of our product pictures and help with design, she coordinates our Home Parties and advocates for Mercy House. Most importantly, she's become my friend.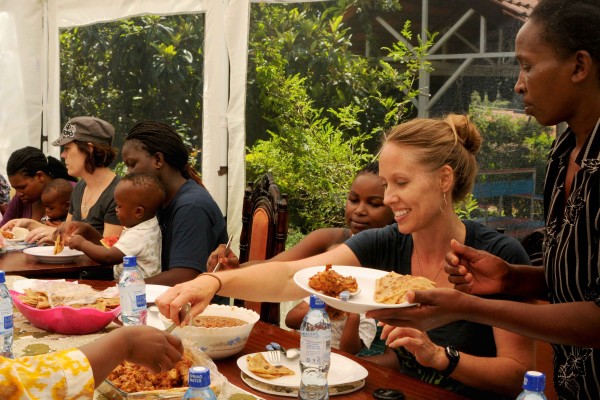 She called me one day in the fall and said she'd arranged a meeting with her church and pastor (on her own), so she could tell him about Mercy House. She told him our story and he asked my husband and I to meet together.
As we sat in Pastor Jerry's office and shared our heart for the impoverished pregnant girls in Kenya, another domino fell. I don't know if I've ever had a more affirming meeting and instantly liked this Pastor with a big heart and fatherly love. I cried openly when they told us they had chosen Mercy House for their 2013 Advent Conspiracy recipient, which will provide a significant offering to further our work in 2014.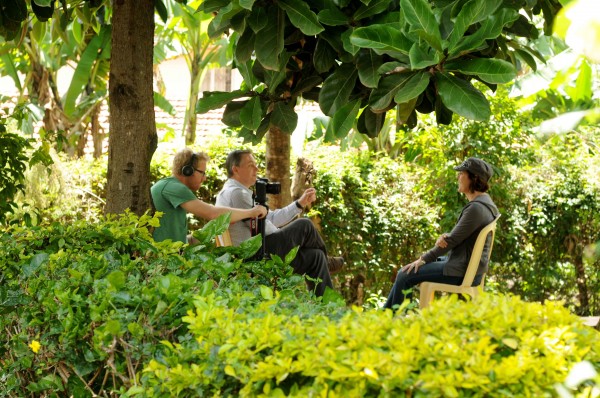 I came to Kenya this week to meet our new girls, help Maureen make a final decision on a permanent home and mostly, to meet Pastor Jerry and worship leader, John Cordes at the maternity home to shoot two days of footage for four videos during the week of Christmas 2013.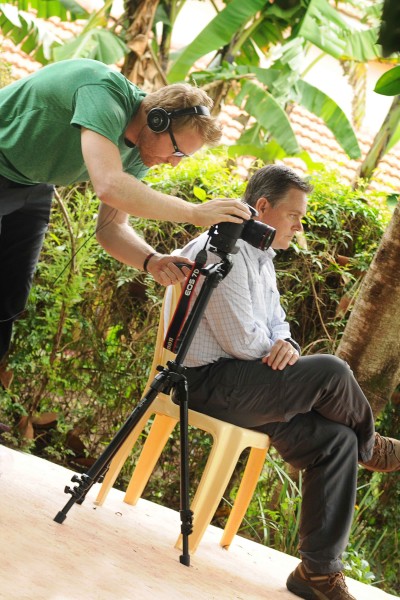 The girls led us in a beautiful time of worship and devotion this morning and afterwards, Pastor Jerry walked up to me and said, "I'm proud of you, Kristen."
I said, "I know I shouldn't be proud, but look what God has done!"
With eyes full of tears, he hugged me just like a father.
It's astounding to think of what came from an email and a willing heart.
As we wrapped up this amazing week today, we worshipped God and shared testimonies, His Presence tangible. The girls presented a very special notebook to my family, full of thank you letters from each girl. I cried when they presented it and I can't wait to read them with my family.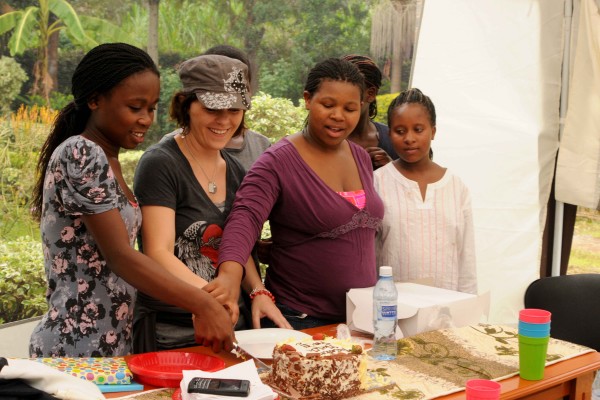 I want to urge you to say yes right where you are, step into someone's else's yes like Suzanne and make it your own. I'm so thankfulGod has provided so many amazing people to journey with…
You just never know where the road will take you.