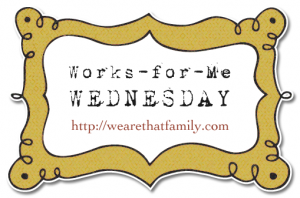 Instead of hiding away my funky paper beads, fabric necklaces and stamped silver in a jewelry box, I hang the colorful collection on the wall in my bathroom as functional decor.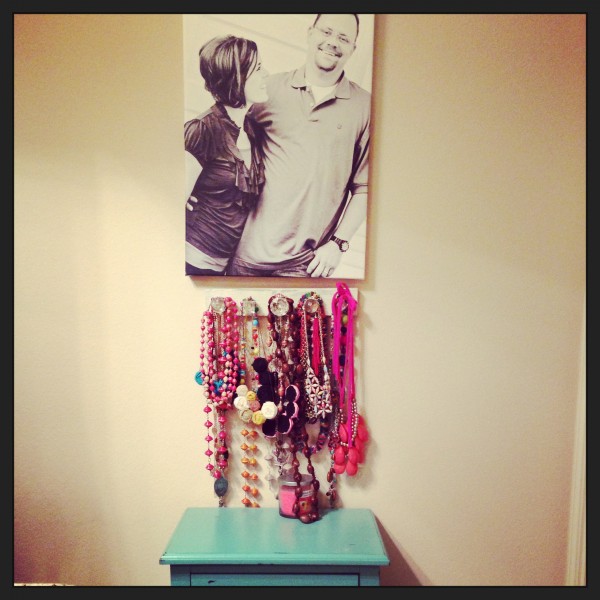 I love the way it looks and it's super handy.
My necklace holder is a simple piece of wood with small glass knobs. It's a fun DIY project that is quick and affordable to make.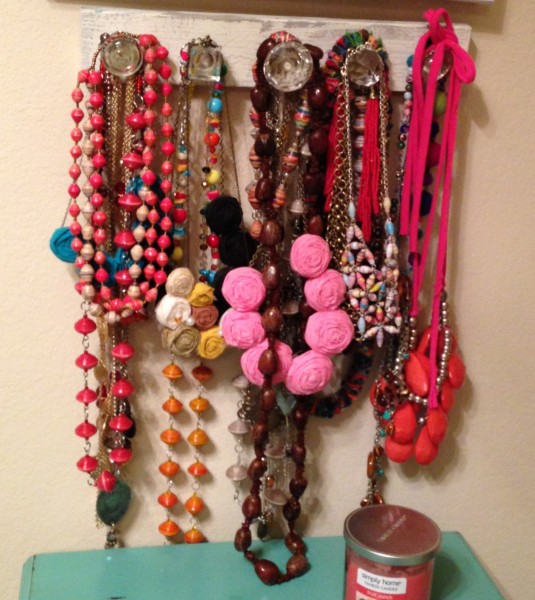 It works for me! Learn more about WFMW here.