UPDATED with Random WINNERS:
Congrats to JHollyhock (aka Jennifer H.) and Jen Robinson
When my kids were 6, 4 and a premature newborn, I thought my hands were full.
Motherhood was so physical. My tired body was in high demand and I needed another arm or two and a super nanny.
Now that my kids are 13, 11 and 6, the physical demand has turned to an emotional one and it's a different kind of hard.
Lately, I've spent a lot of my time focusing on my older children. They need my ear and shoulder, a warm hug (not in public, please) and $10 constantly.
The baby of the family is hardly a baby any more. She's lost a tooth, can blow a bubblegum bubble and reads books allbyherself. She's also quite sassy.  I've always read good books with my kids and I sensed a need to move past bedtime stories with my youngest and transition into girl time.

Recently, we started reading For Girls Like You Magazine together. I love the mission behind it:
At For Girls Like You Magazine we are dedicated to exposing girls (age 6-11) to all the things they love (travel, positive role models, creative projects, etc.) without the negative imagery and advertising that often appears in mainstream entertainment. Instead we want every article, interview, and photo to support a Christ-centered system for our young girls. Connect with them on Twitter and Facebook.
My little girl loves it! And as a mom, I feel like a resource like this helps me tell her some of the 7 things I want her to know.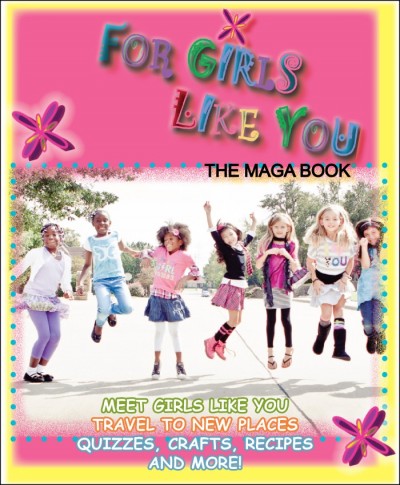 Today, I'm giving away 2 packs (two winners) that include The Magabook, A Journal and a copy of the Spring 2013 magazine.
Leave a comment with your daughter's age(s) if you'd like to be entered.