Well, we made it to the end of the school year.
Barely.
The last two weeks have been exhausting. We've been living on whatever's available in the pantry (don't judge me) and wearing whatever happens to be clean in the laundry room. Which is the same 4 things for my youngest because I'm also behind on laundry, but still a control freak about what she wears. But not if it's the same thing over and over, apparently.
My son cleaned out his backpack and found a smashed paper sack lunch from January in the abyss, which sort of explains the random odor. He also pulled out a handful of his favorite pencils, one-inch stubs he's apparently been writing with since 2010. Gah.
Here's to weeks without alarm clocks or schedules, to sibling fights, reteaching my children the fine art of sleeping in, wet towels and sunblock in the eyes…
Welcome to Summer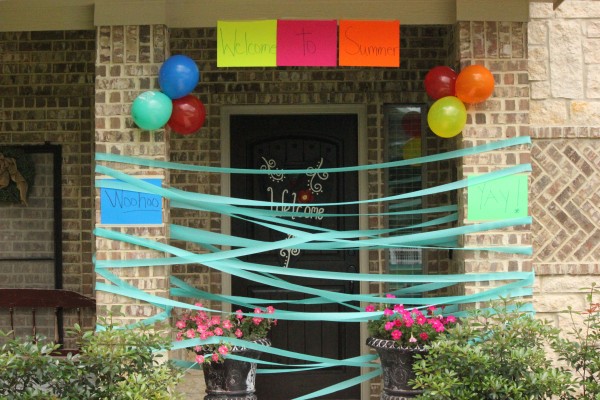 I may never be Mom of the Year (see above), but I am above average at recycling old birthday balloons and a roll of crepe paper.
Sidenote: To all the teachers in our lives: thank you for making this year amazing!