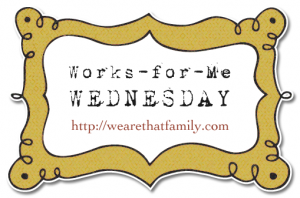 We are big salsa people. We dump it on eggs, burgers, chips, chicken and tortillas. And other food.
I've tried dozens of store bought brands and have finally concluded, mine is the best!
Here's how I make my Southern Salsa:
Ingredients (I don't measure, so these are approximate):
1 can of Rotel tomatoes (we usually use mild)

1 can of diced tomatoes
1 tablespoon of garlic
1 chopped (seeded) jalapeno (I also used canned ones if I don't have fresh)
1 tablespoon of cilantro and then I keep adding (love this stuff) -fresh is best
1/4 cup onion
Throw it in a blender or food processor. Add salt to taste. It makes enough for leftovers, unless there are chips involved.
Serve with everything.
Homemade salsa works for me!