Several years ago, between Mother's Day and Father's Day, one of my kids asked, "When is Kid's Day?"
We responded, "Everyday."
Well, because it is.
Somewhere along the way, my husband and I decided to create a real Kid's Day to shock and amaze our kids, especially after a challenging school year turned victorious. The idea was a hit.
So, every summer we surprise them with a special day, just for them. (This year was the first day after the last day of school). It gets trickier to surprise them every year. There is even lying (gasp) involved. We told them we were running errands all day (boring!) and then we pulled in the parking lot of Toys R Us.
I knew it was going to be a shocker when my 6 year old said, "What is this store?"
I was also quite proud of her question.
Then on the count of 1-2-3 we yelled, "Happy Kid's Day" and pelted them with silly string.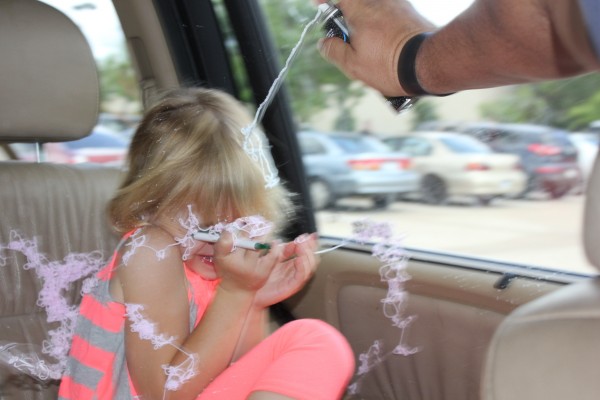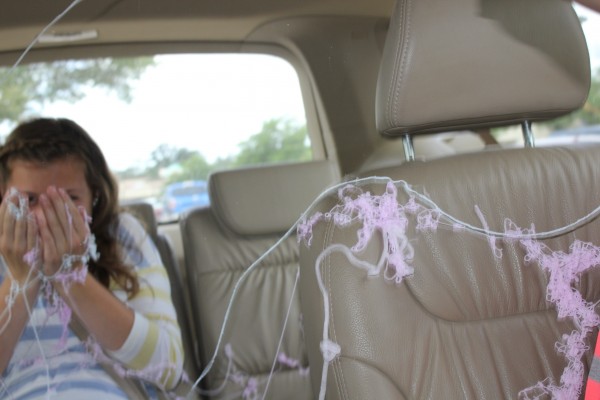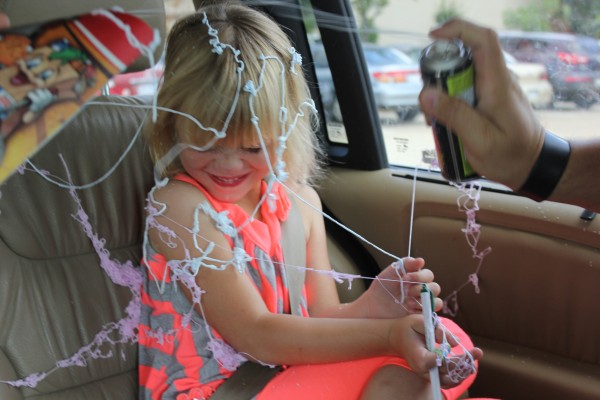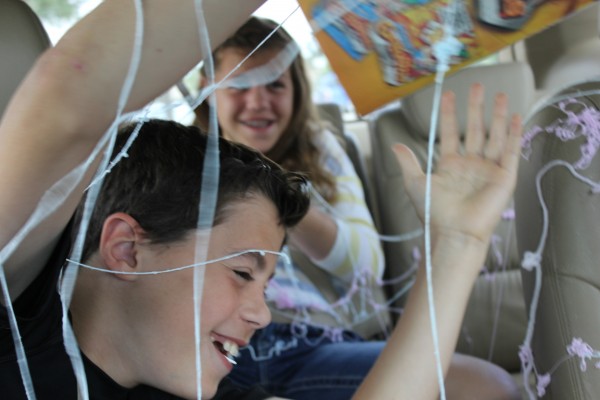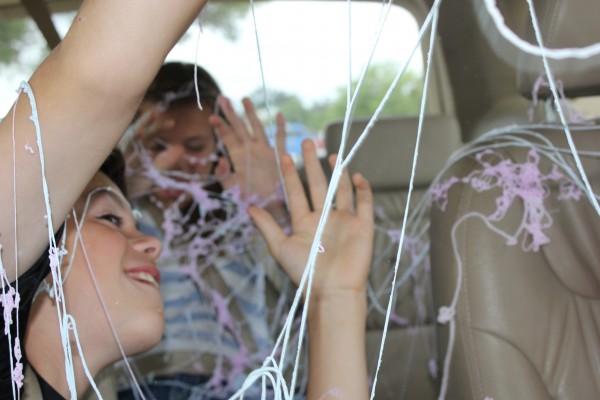 In the car–because we are wild and crazy like that.
Kid's Day can be anything you want to make it. We got two of our kids a new scooter and one a new bike. (We do 3 gifts at Christmas and so a "big" toy is always a treat). We stipulated their visit to the toy store with two rules: 1. It must be an outdoor item 2. You have this much _____ to spend. In the past, we've taken a family overnight, years ago we bought a Wii…It's not really about the WHAT. It's just a day to focus on your kids and let them know you celebrate them.
We had a fun lunch and spent the rest of our Kid's Day outside riding and scooting (and cleaning up silly string out of the car. Oops).
How to Host a Kid's Day:
Pick a random day (the element of surprise makes it so much more fun)

Plan something fun (ice cream, beach day, toy store)
Make it easy or elaborate (silly string to overnight, it's up to you)
Repeat once a year