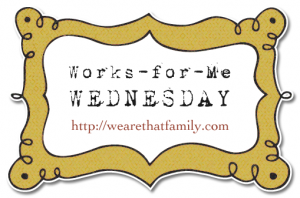 I'm excited to introduce my friend Sarah Mae to you today. She is sharing one of her favorite tips.
Today I want to share with you one of my favorite time-management apps; It's called Stay Focused, and it helps me not get sucked into wasting time on Facebook and Twitter.
Stay Focused is an app that can be used with Chrome, an Internet browser provided by Google. It allows you to set daily time limits on the sites you know you spend too much wasted time on. For example, I allow myself 40 minutes a day of Twitter and Facebook time, so when that 40 minutes has been reached, those sites are blocked on my computer until the next day. You can choose which sites you want to block. Maybe Twitter and Facebook don't phase you, but cat videos on YouTube? Trouble. The great thing is that you can decide whether you want to spend the time allotment in one block of time, or spread it out throughout the day.
Also, the makers of Stay Focused are funny:
Stay Focused is free, and it works for me!
P.S. If you struggle with spending too much time online and not enough time engaging and enjoying your real life, you might want to check out my new eBook, The UnWired Mom – Choosing to Live Free in an Internet Addicted World