24 beds. 24 mattresses. 24 sets of clothes. 240+ cloth diapers.
Box by box, Mercy House Kenya is moving today from the rented home the girls and babies have occupied for over two years to this paid-for beautiful home. It's a special day.
If you've ever moved, you know how much work it is. Multiply that times 24. We have 12 babies now –with the youngest just days old to the oldest, now two! It is costing Mercy House $1700 to move 20 minutes away to the next town, a suburb of Nairobi. The new home is much smaller (but it's ours), so the carpenter who created these custom crib/beds has been busy rebuilding them to make them fit in our new smaller rooms. As with any move, there are unexpected expenses.
And today, we have a special opportunity to be a part of this milestone. I'm excited to share my friend Kimba and her business with you:
Thank you to Kristen for allowing me to share our business with you and tell you about something exciting we're doing to benefit Mercy House! Mercy House is partnering with Everyday Icing today to help cover the moving expenses.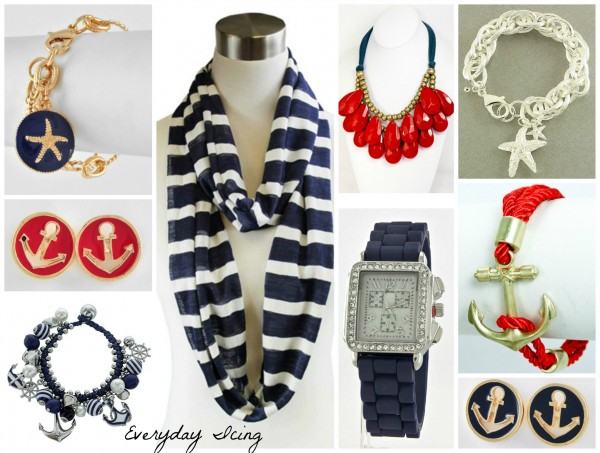 If you think Facebook is just for sharing cute pictures of your kiddos or catching up with your college buddies, you're in for a surprise! 
Everyday Icing 
brings you a totally new way of shopping!  Each week, Everyday Icing offers our Facebook fans trendy jewelry and accessories at incredible prices!
A few key points about Everyday Icing:
1. Our pop up sales are Monday nights at 9pm EST. Just 
"like" our page 
to participate.
2. Our prices are usually between $12-$30…easy on the wallet!
3. Shipping is always FREE!!!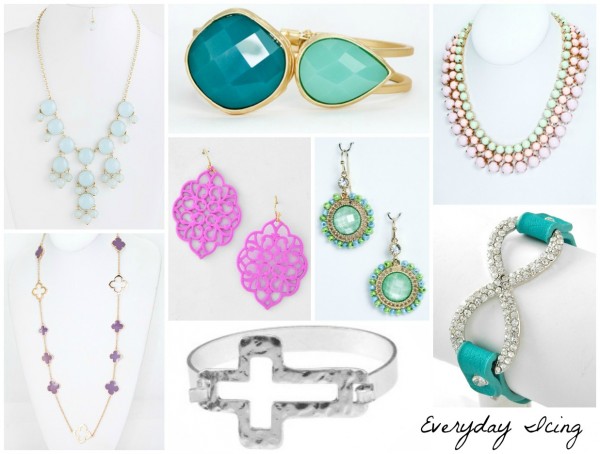 Jewelry pieces are presented in an auction-style format with a photo, price and quantity. Fans of our page are able to buy our pieces by commenting "sold" along with their email address (first purchase only). The first people to comment before the featured item sells-out "wins" the item at the stated price. It's so easy! And it's fun! We send invoices by email and shipping is FREE!
Everyday Icing 
features both trendy and classic necklaces, bracelets, earrings, rings and scarves as well as personalized items such as tote bags, clutches and jewelry. We offer between 20-30 different items during our weekly sales and our prices are typically between $12-$30. Your wallet will thank you!"
So what does this have to do with Mercy House?
Like most of you, we are passionate about the mission of
Mercy House in Kenya.
They are doing the Lord's work in a powerful way.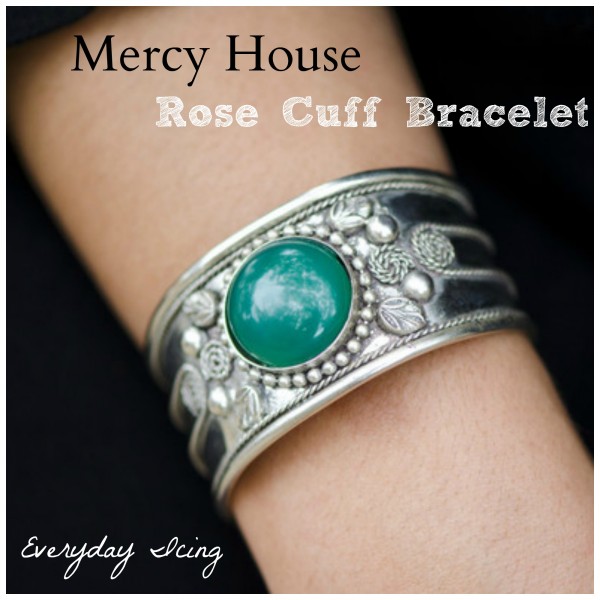 Today, we are offering one fabulous piece, our 
Mercy House Rose Cuff Bracelet
, a fair trade bracelet from India and 100% of the proceeds from the sale of this bracelet will go directly to Mercy House Kenya.
About the Mercy House Rose Cuff Bracelet:

It is an intricately etched brass cuff set with a accent stone in a beautiful shade of green. It was handcrafted in India by the Ana Art Group. Because all of the materials are sourced locally in New Delhi, India, there will be some variation in the green color of the center stone. It's a part of the beauty and charm.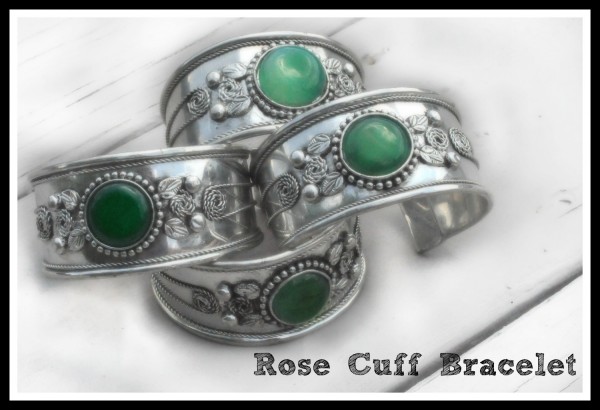 Our hope is to raise enough money to cover their upcoming move with this one special item. We would love for you to stop by and pick up this fabulous bracelet and support their important work at the same time.
We have a limited quantity of this beautiful bracelet, so don't wait! To make a purchase, just "like" 
our Facebook page
 and comment "sold" with your email address on the listing. It's easy!
It's a fun, beautiful way to love mercy.