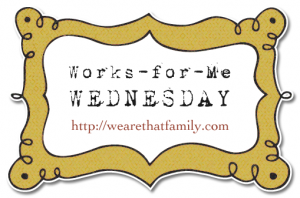 I've been wanting to paint my piano for years. It was given to us by a kind older couple and my son loves playing it. He's always pecking out tunes.
But I've always been afraid to paint it. Because it's A PIANO.
I've been hearing a lot about chalkboard paint and not just for creating chalkboards. I learned that it adheres really well to slick wood, but it's kind of expensive.
I discovered you can add plaster of paris to the paint (1 part powder to 3 parts paint, stir very well) and make your own chalkboard paint for a lot less. So, that's what I did a few weeks ago.
I used a self-priming paint from Home Depot and without sanding or priming, I simply painted two coats on the piano.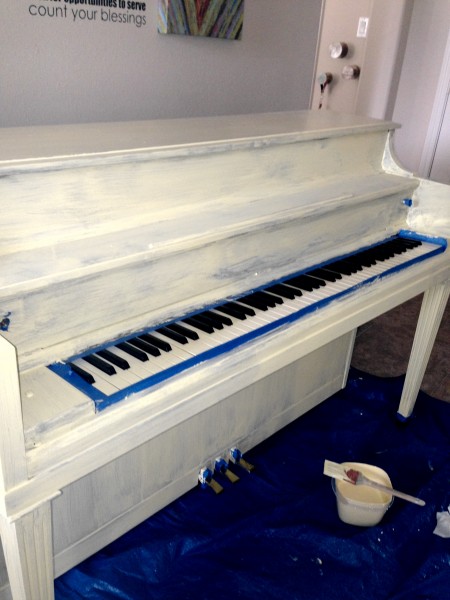 I like an aged look, so next, I dry brushed stain glaze and wiped it off with a damp sponge.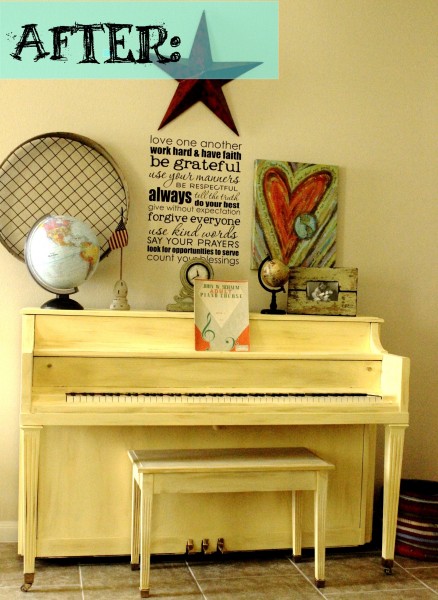 It took about 3-4 hours for the entire project and I love: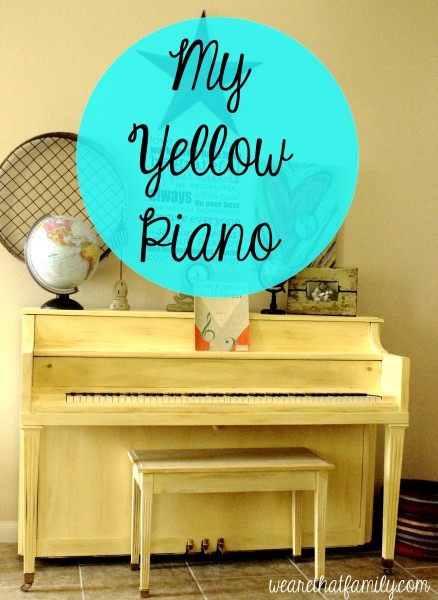 DIY Chalkboard paint works for me!