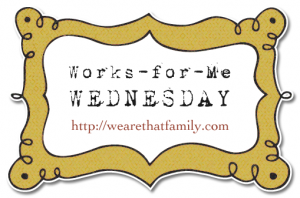 I'm a work-at-home mom. I admitted a long time ago, I need help with household chores. Everyone usually pitches in to clean, but in our effort to stop some of the entitlement that has crept into our home, momma made a family chore chart.
And all the kids groaned. Parents high-fived.
My kids have been doing their own laundry since they turned eight years old. My son can (almost) mow the law himself, my daughter is a great babysitter and my youngest feeds the pets. We handle their rooms differently than we used to. It's always been a battle. (In other words, I have heart palpatations in messy rooms). More than six months ago, I decided not to make my kids rooms a battleground any longer. Once a week, we expect it to be cleaned, clothes off the floor, beds made clean. It works for us.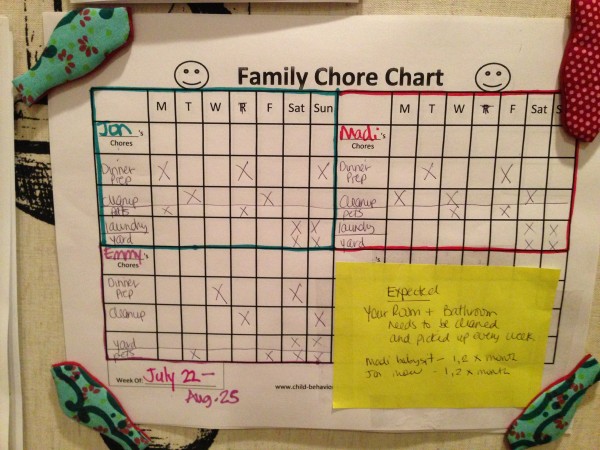 I really didn't add much to their "workload" on the chore chart. I mainly created it because I felt like we needed more structure to cut out the debate of who did what last. I also decided it's time my kids help prepare our meals. It's great one-on-one time and it teaches them something they need to learn. Here's where I insert a picture of my youngest covered in pancake batter "helping" me, but I was too busy cleaning it up to take a picture.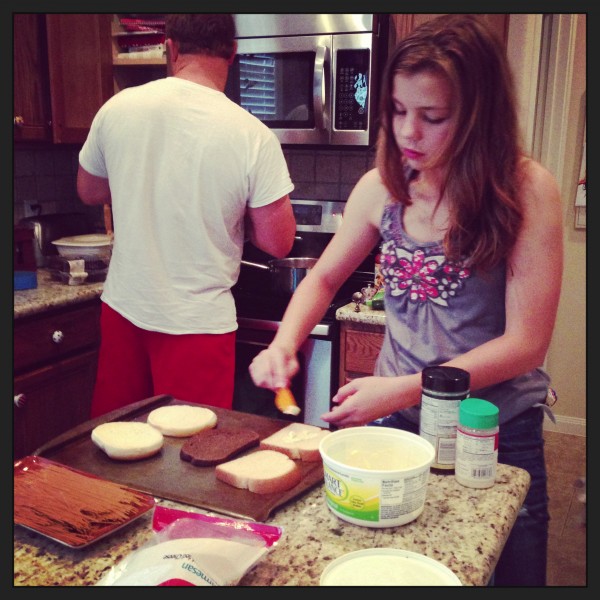 Getting kids to actually do the chores is often half the battle. We have found the AB plan to work well for us (usually.) B (something fun–free time, screen time, treat, etc) doesn't happen until A happens (chore or whatever you've asked them to do). The key is not repeating yourself a million times (I'm still working on that).
There's just something special about men doing dishes.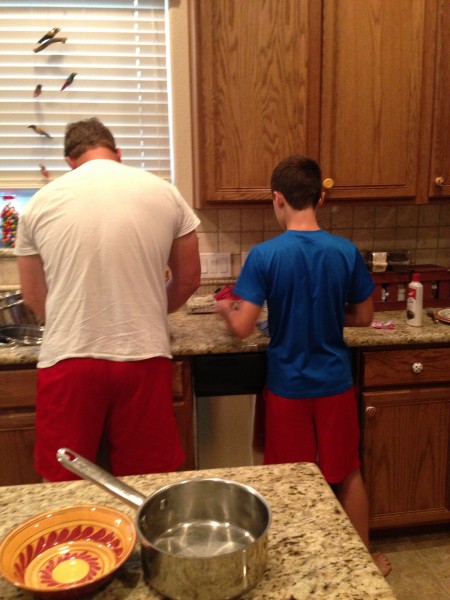 For our chore chart, I wanted something that could be easily filled in. Here are some great printable ideas:
It's working for us, so far!