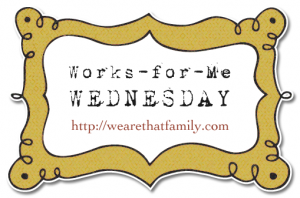 Hi, I'm Jennifer from
Studio {JRU}
. I am so excited to guest post for Kristen today! This is such a great link-up. The ideas that are shared here each week are fantastic… I learn so much!
—————–
I love to paint. Love. To. Paint. A good portion of our home is decorated with things that got a new life with a coat of paint! And there is nothing easier than breaking out the spray paint for a quick way to refresh something. If you have done any amount of spray painting, you know what I mean when I say your hands and fingers can start to hurt. You get that red indent into your pointy finger that is pressing down on the nozzle. Your finger gets paint on it. Your hand cramps up. That is where this awesome tool comes in… it will save your fingers people! And make painting oh so much easier!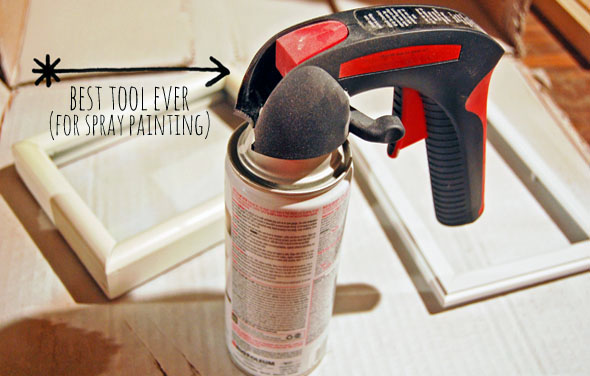 You simply squeeze this grip over any spray paint can and spray away! You can find a variety of these handles by the spray paints in your store. It pushes the nozzle down for you with even pressure and you have a nice grip and trigger to use. It is like using an airbrush!
——————
One thing I spray paint often is frames. Inexpensive frames are so easy to find and so easy to give a new look to with a simple coat of paint. It really just takes a few minutes. And all those newly painted frames work great to put my art prints in! Like the one framed below… a plain wooden frame got a nice coat of black paint. Simple change, but such a big change!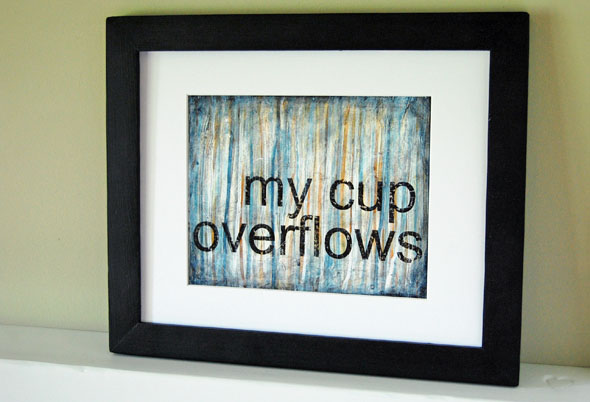 I thought since 
it works for me
, I want it work for you too! I have an 
online shop
 (
http://www.artfire.com/ext/shop/studio/StudioJRU
) full of inspiring and encouraging art for your walls. I would love to offer a special discount code… 
20% off
… to all of Kristen's WFMW community! Today through Saturday, July 6th, use code 'WFMW' at checkout for 20% off your order.
Spray painting and discount codes work for me!