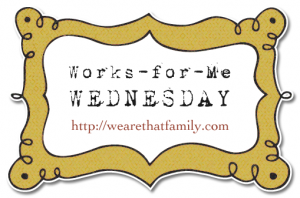 Summer is hot in Texas. Snow cones help. Tonight at 6pm it was 100 degrees. The last thing I want to do is heat up the oven and kitchen for dinner. With a diabetic hubby and a very picky 6 year old, it's hard to please everyone.
The one meal everyone loves (and keeps me from having a hot flash) is what we affectionately call Chicken Chop Chop. Unless we only have ground beef and then we change the name.
It's a super flexible meal.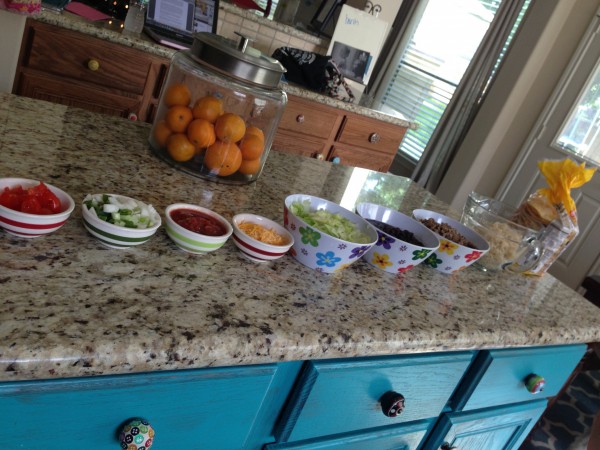 Ingredients:

Grilled chicken (outdoors) or ground beef cooked on the stove.

Taco shells or chalupa shells or some sort of taco chips (we use what we have)

Brown rice (We microwave minute brown rice) if we have it

Beans-black or pinto beans

[And then we chop chop] lettuce, tomatoes, onions, cheese

and top with salsa
It's easy, delicious and my big kids can *almost* prepare it by themselves.
It definitely works for us!