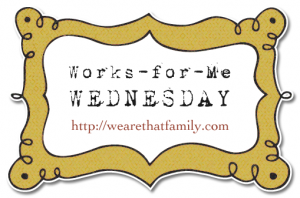 I love Amazon. I love being a mom.  So, being an Amazon Mom  is a no-brainer for me.
Here's why I love it:
It's free
The first 3 months of your "trial membership" include PRIME membership
With PRIME, you get FREE 2 day shipping on all "prime" items during those 3 monts–which is a like a million things, seriously, from diapers to books to copy paper. You cannot beat quick free shipping.
You can do a lot of necessary shopping from your pajamas and not be judged. Ahem.
20% off deals (always on diapers and wipes (not for my house, thankfully) like this: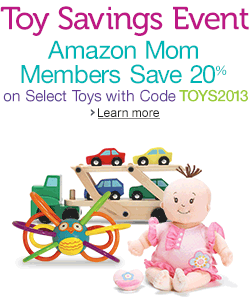 Unlimited instant streaming of gobs of movies. Um, hello.
Borrow a Kindle book a month for free
If you're already a Prime member, you can join Amazon mom and get the above benefits
It definitely works for me!