UPDATE: The winners of this giveaway are Mrs. R., Colleen B and Erin K.
I have two kids in junior high now, three in school.
And I feel like I owe all parents of kids age 10+up, a big fat apology.
Because. Y'all. We have spent years trying to parent intentionally, slowing down our lives, limiting extracurricular stuff. Then this season started and I'm looking at the calendar in shock. With just one after-school activity each and church stuff, it looks like it's going to explode.
And I'm so thankful the ignorant, naive Kristen from years past, started one very important habit.
If there has been one thing that has strengthened our family and kept us together, around the table, around a chair, around each other, it's reading together.
Not only have our kids fallen in love with reading (yes, they are the ones with flashlights under the sheets because they just need to finish the chapter, Mom), they have fallen in love with reading together.
We've gone on wild adventures and learned about different cultures together. Books have led us into deeper community with each other. They have urged us to ask hard questions, press into our struggles. They have been a catalyst to richer family life.
We read around the table after dinner regularly. We also read individually with each of our kids. We pat the space next to us and say, "Let's read, together."
And as my kids have grown, the books have grown with us. But no matter how old they are, they want to read.
I have to tell you about the latest one that has captured my family, all of us.
My husband reads to our first grader every. night. She loves it and looks disappointed when I step in to substitute. I love that they love this time together. She is reading on her own (you know the sweet first grade KIND OF READING THAT MAKES YOU WANT TO STICK A FORK IN YOUR EYEBALL), but there's just something about reading a chapter book together that is special.
Plus, it's a lot quicker.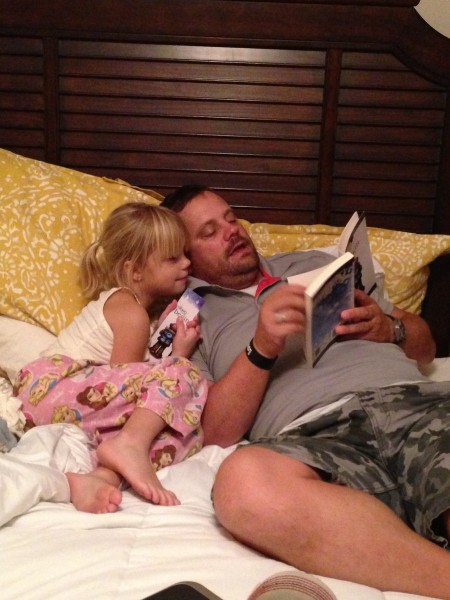 Begin, the first book in the Growly Series by Phil and Erin Ulrich started out as their book. It's an epic adventure about a little bear named Growly and my daughter begs for another chapter every time they finish one. Last night they finished chapter 17. What's funny is I can tell you every single thing that's happened in the adventure so far and so can my son. We just couldn't not listen! It's wholesome family reading at it's best and it's also illustrated beautifully.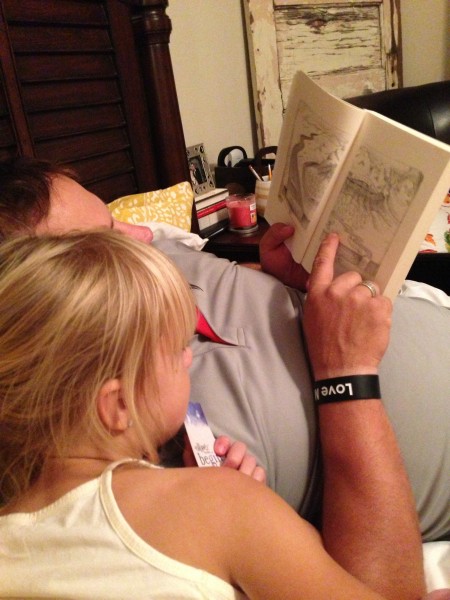 The vivid descriptions make it easy to imagine exactly what's happening in the story. It's a great book to read to your 4-7 year old and children 8-11 would enjoy reading it on their own. We can't wait to read what happens next to Growly! It's sure to be adventurous.
The other night it was getting late and my hubby was busy with work, so I picked up where they left off. A few paragraphs in, my husband found us cuddled up reading and asked us what had happened so far. I handed over the book and smiled.
I'm not sure who loves Growly more! You can get your own copy here for $8.99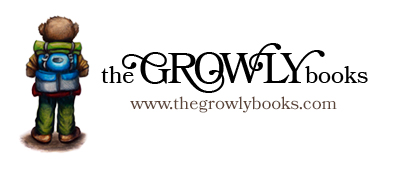 The author Erin, who is also my blog designer and a sweet friend, sent us a copy to read together and today she's giving away three copies. Hop over and check out the book and the amazing pictures and leave a comment here to be entered.
And please, make time in  your crazy busy lives to read together. You won't ever regret the adventures it takes you on!