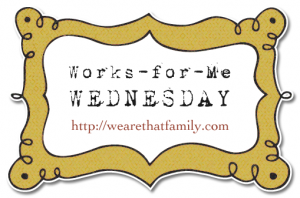 One of the happiest things about being a writer is getting to know other writers. It's a weird when the online world collides with real life and bloggers become friends. Do you know what's even better?  Reading your friends' books. Here are three new ones on my bedside table.
[Click on the images below to visit *my Amazon affiliate links to learn more about these fabulous books.]
Reading on my own: A Million Little Ways: Uncover the Art You Were Made to Live by Emily P Freeman

I would never consider myself an artist. Actually after one day in art class in the 7th grade, I realized I'd made a grave mistake when the teacher asked us to draw the proverbial fruit in the bowl and mine looked more like an assortment of minions. But after reading Emily's book, I'm convinced I'm an artist. I still shy away from sketching, but I'm living daily art. We all are, a daily living sacrifice. This book is for the person who wonders if what they do matters. It's an important book. It changes the way you see your everyday living. It reminds you of your purpose and of our ultimate goal: to glorify God. The world is a canvas and this book is your guide to make art right where you are.
Reading with my teen daughter: Speak Love: Making Your Words Matter by Annie Downs

When my teenager and I sit down with each other and read together, something powerful happens: we connect. Even after long days where we struggle to get on the same page, when we come together (literally on the same page), it deepens our relationship. We are loving Annie's new book, Speak Love. I don't always speak lives with my words and at one point in the book, my daughter and I apologized to each other for using words as a weapon against one another. I love the way Annie writes to teen girls. She's real and funny and challenges the reader to speak into our own lives and into the lives of others.
Reading with my little girl: Audrey Bunny
I read this sweet picture book to my 6 year old and she has been acting out the story ever since. Not only is it beautifully illustrated by a talented young girl, Angie's powerful story of life after loss is felt with every page. We all feel a little different at some point in our lives, marked if you will, like Audrey Bunny. This beautiful story reminds our children (and us) that we are loved and accepted exactly like we are.  It's a special book.
I love reading and I love books, they work for me!
What are you reading lately?