When nurses handed us our swaddled babies, we sighed deeply. We might have kissed their downy heads or examined them head to toe. We might have felt a bubble of joy deep down or wept openly. We might have done all of these things. And while the words may not have been spoken openly, in that moment we had achieved what women from the first century and still in many countries today deem the highest act of motherhood: we had produced a son.
I have one son. He was fathered by my husband, an only son, too. With this child, a family name continues. He is now 11 years old and he has lived up to the words scrawled over his crib. Definition of a Boy:// Noise with dirt on it.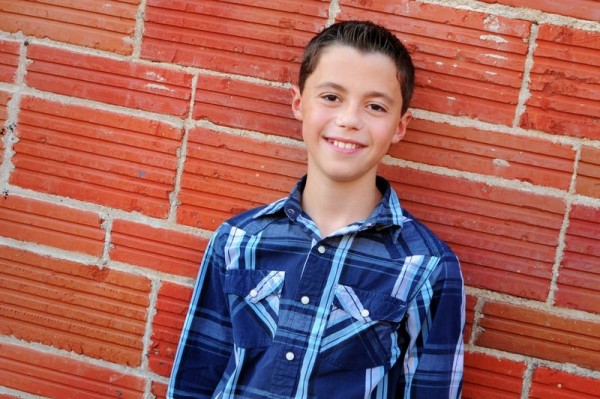 Yes, he is typical. He is his Dad's shadow, loves to taunt sisters, doesn't mind a stain or two, generally has messy hands, runs instead of walks, eats and eats and then asks for a snack. His backpack is a disaster, he forgets his lunch in the car and leaves his clothes on the floor.
But there were things I didn't expect along the way: like the way he reaches for my hand, is naturally kind to others, always roots for the underdog, how he feels joy and pain deeply and is ruled by a desire to make peace. I didn't expect to be his first love.
Lately his Daddy has been talking to him privately about boy things. And girls. With it has come a maturity, I didn't expect. It's a necessary hard part of parenting. We must remind ourselves if we don't teach them, the world will show them. I can't help but think about my son as a grown up man, someday, someone's husband, a father. It makes me want to raise the kind of boy I would want my girls to marry. It makes me want to look ahead because the future will be here tomorrow; it makes me want to raise a man of faith.
I want to encourage you, Boy Mom, whether your babe is in your arms or his shoes are smelling up his room right now,  teaching your son now about grace and girls, sex and faith is not only building character today, it's preparing him to be a good man, husband and father in the future.. You're not only his mother, you're his example. So much of who my son will be is being formed now and who he is today was influenced years ago. You can never start too young and it's never too late to start.
Click over the MOB Society to continue reading the 4 Things We Can Teach Our Sons….