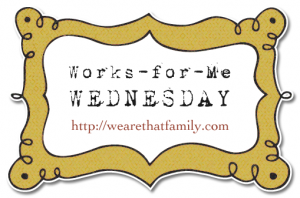 I've written before about Stitch Fix, the personal styling company that delivers cute clothes right to your door. I'm still a big fan and I think it's taught me a few things:
1. I don't have to match
Gasp. I know. A few years ago, I wouldn't have been caught dead adding a turquoise sweater over a black and white polka dotted top. I've always worn very conservative clothes and mostly solid colors, with black being my favorite. I think one of the best things about Stitch Fix is it gives me courage to wear things together I wouldn't have dared on my own. The other day I put a blue shirt and a black and white maxi skirt from Stitch Fix. It's scandalous, I tell you.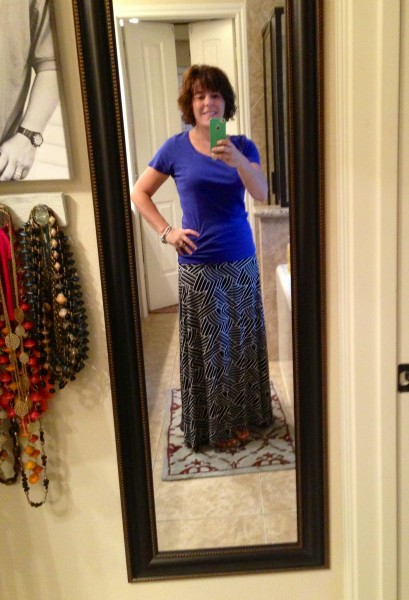 2. I have my own style
On a recent retreat, I mostly wore mixed and matched Stitch Fix pieces with things I already had. Several times, friends said, "I really like your style." Something I've never really heard before in response to my clothing choices. Stitch Fix (with their fantastic style guide) has taught me to be stylish and I love that.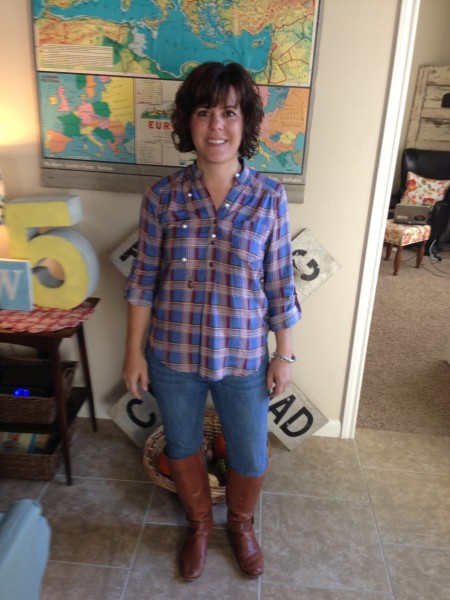 3. I need to accessorize
I'm seriously a simple girl. I wear a watch and a wedding ring and I've had the same earrings on since college. What? They still fit. But I've learned that a bold statement necklaces (non-matchy matchy, a bonus) adds so much to an outfit. I'm wearing a new necklace from my favorite fair trade shop. Accessories really can make the outfit and even better, change what you already own into something a little different.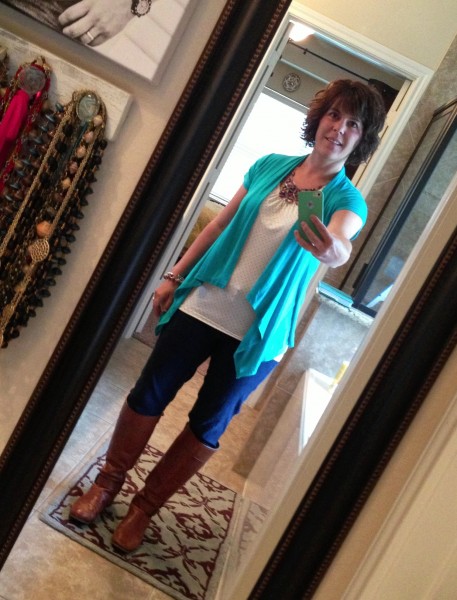 Stitch Fix still works for me! [My referral link is included]