For more than seven years, the blog carnival, Works For Me Wednesday has been a hub of helpful tips for every area of a busy woman's life. Hundreds of bloggers link up every week and thousands of tips have been shared over the past years.
Nearly two years ago, we compiled more than 800 of the best tips into 24 popular categories in e-book form.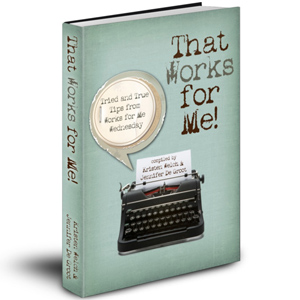 This e-book offers a categorized, organized place for more than 800 practical, "aha!" tips to make your life run smoother. That Works For Me! is a celebration of the WFMW community, with tips from hundreds of different blogs. It won't organize your linen closets or remove stains, but this e-book will offer you a good place to start. We've searched and compiled and created an organized e-book with 24 popular categories, featuring the best of tips in each group.
Here's a sample page: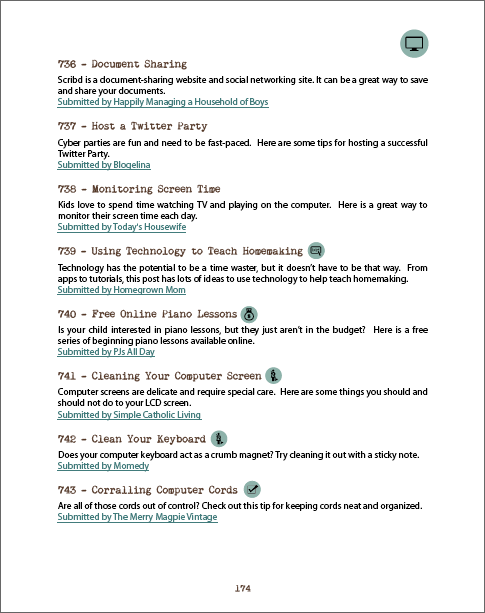 And guess what? It is now absolutely FREE to everyone who subscribes to my blog! Fill in your email address below and you'll get a confirmation email with a link to download it absolutely free.
*And for those who are already email subscribers, watch for an email for your free download link…coming soon. RSS subscribers…check your feed.
I hope that works for you!