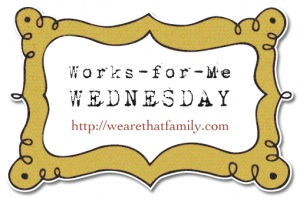 I don't know about you, but I always feel pressure in the New Year to BE BETTER and to DO MORE. I need to get more organized, get healthier and do it all by spending less. I walked into a store today to look for a coat for my teenage daughter (hoodies aren't cutting it in our 30-40 degree weather lately) and the entire front half of the store was workout clothes. Talk about pressure.
Everyone's talking resolutions and I'm definitely not against setting goals. But I think we can do more by actually doing less.
Here are five things we don't have to do in the new year:
Make resolutions: Since only 8% of people actually complete their resolutions, instead of making unrealistic resolutions, look for small tangible goals you can accomplish. Don't look to one giant success at the end of the year, look for daily victories.
Announce extreme goals: There's a tendency to Go Big or Go Home. But the best place to start is small. If you need to lose 25 pounds, start with one and then another. When we vow to complete extreme goals, statistics show that we usually give up because we get discouraged.
Compare ourselves/lives to others: When I start looking over at the neighbor's greener grass, I begin to feel pressure to have a more perfect life or at least a greener yard. The best way around this is to worry about our own yard.
Forget what the past has taught us: The past has taught me that my goal to have a flat stomach is probably not going to happen. While we can't change the past, we can learn from our mistakes and successes and let them guide us in the future.
Lose site of why we do what we do: We can't forget our purpose. Our choices should be moving us closer to our goals. Don't do things just because everyone else is. Lead your life instead of letting life lead you.
Doing less works for me!