My 14 year old spent most of the Christmas break knitting and reading.
She said when she's 70 years old she's going to stay up all night and party.
She got a knitting loom for Christmas from extended family. It probably would have stayed in the box (because I'm absolutely no help), but we had three cold days at my inlaw's farm and a cousin who knew how to loom knit and was willing to teach the steps over and over (thanks, Erika!)
I tried knitting once. It turns out I have a lot of tension because I had a very tight, very stressed yarn square. As I watched my daughter knit a gorgeous scarf, I knew I had to try again. I love how the loom helps regulate the tension of the yarn and I actually find it relaxing and fun.
My first scarf: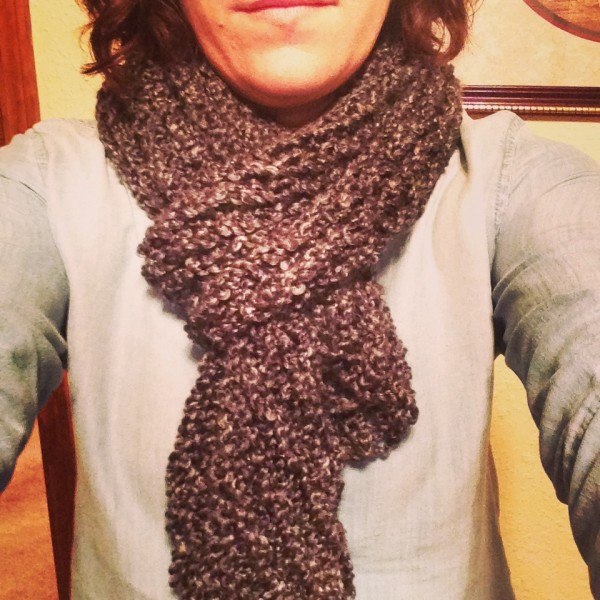 We started with a simple scarf loom like this Boye Rectangle Loom Set
. It's less than $15 to get started with the yarn and tools and even my 7 year old has learned how to loom knit. There are several other types of looms that can make dozens of items-from hats to socks, blankets, etc.
And now we are out of control (little sister thanking big sister for her new scarf she knit on the way home):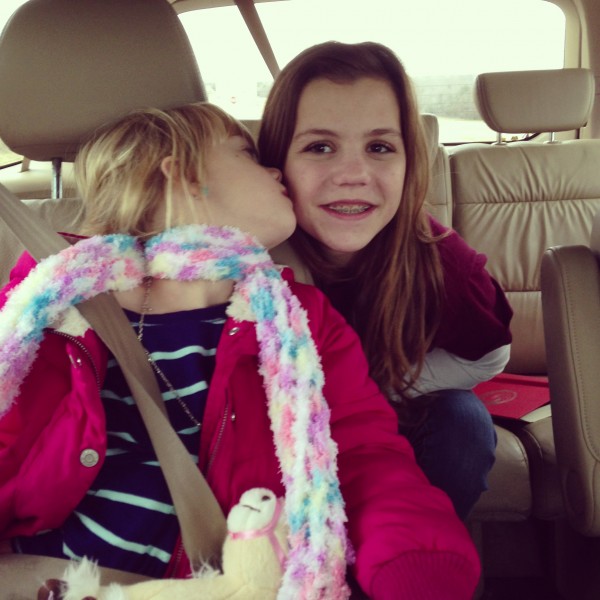 I'm not a visual learner, so I'm not about to attempt to explain HOW you do this. But these resources helped me when I got stuck once I got back home: Fantastic tutorial here and I also bought I Taught Myself To Loom Knit Book
.
Happy knitting. It actually works for me!