Oh, it's a fun game, for sure.
At least for Mom.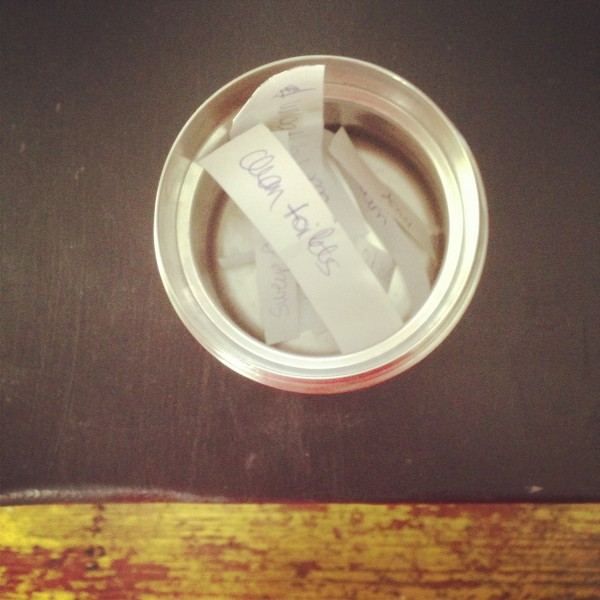 We started something right about the turn of the new year and it has been very successful. I like to call it Chore Roulette because I'm wild and crazy like that.
We have a daily chore chart and my kids are in charge of their own laundry every weekend. But every other Saturday or so we do a deep(isn) cleaning where we actually break out the mop and vacuum cleaner, scrub a toilet and change the sheets. And I'm always looking for ways to teach my kids about hard work and less entitlement. And this is doing the trick.
How to play:
Divide up chores that need to be done in your house. I pick the ten most needed each week–from mopping and vacuuming, to organizing to the dreaded toilets. There are 5 people in our family, so each player draws 2 chores. If the chores need a lot of supervision (like changing all the bedsheets and it's not something our 7 year old can do, we rig the game. Because we can).
Rules: You get what you get and you don't throw a fit. My daughter got mopping and literally did a cartwheel she was so happy. I have no idea why and my son got to clean toilets two weeks in a row. Bummer. May the odds be ever in your favor.
If you complain, you get a bonus round which is an additional chore. We set the timer for 1.5 hours and we all divide and conquer.
We turn up Toby Mac or the Frozen soundtrack (I'm sorry, honey) and we clean.
It's a great way to spend a Saturday morning!