I bought a color printer on clearance for $26 bucks that included ink cartridges the other day.
Score.
In the past, if I've needed color copies, I would run down to Office Max. Which means, I don't have color copies very often. Because nobody has time for that.
You might say that my color printing  has recently peaked. But seriously, you can do cute things with paper and color ink.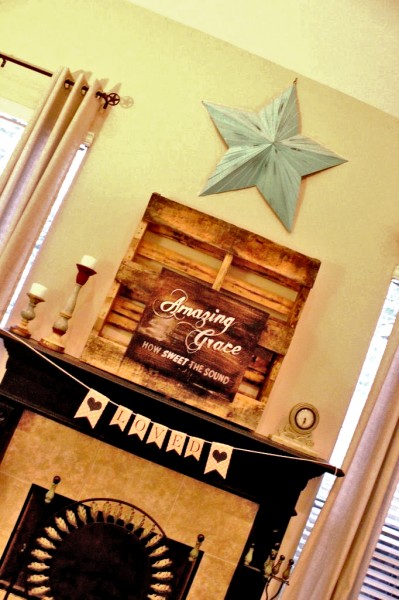 The "burlap" alphabet letters I added to my mantle.
Here are some of my favorites for free printables-
It works for me!