It's hard to believe that we are in the days leading up to Easter.
We always try to take a few days and talk about this monumental event in our lives. In the past, we've created our own Resurrection story eggs and planted our own Resurrection gardens.
This year, I think we will use our senses to explore Jesus's ultimate sacrifice on the cross and his triumphant resurrection. I love this little ebook my friend Amanda created.  It's not too complicated and I think this hands-on approach will make it more real to my children.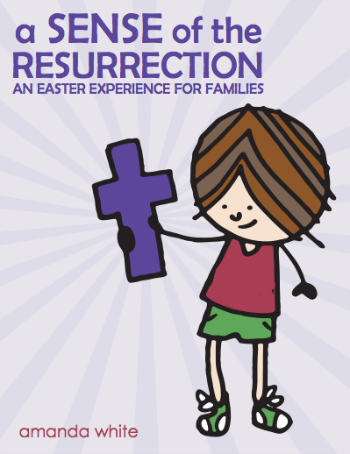 My older kids are big enough to help me get items ready, read the scriptures and even teach their little sister. Here's how it works:
A Sense of the Resurrection: An Easter Experience for Families has activities that focuse on one of the five senses–for example, smelling the perfume Mary used to anoint Jesus' feet, hearing the rooster crow after Peter's denial.

1. It's only 12 activities. They can  be done the 12 days leading up to Easter or spread out, a few a week.

2. The activities are not just crafts–they are big memory-makers (like making bread for the Last Supper) or what I like to call "memorials" where you make a craft-project that transforms your home (like making sparkly window catchers to remind you of the bright angel who rolled Jesus' stone away).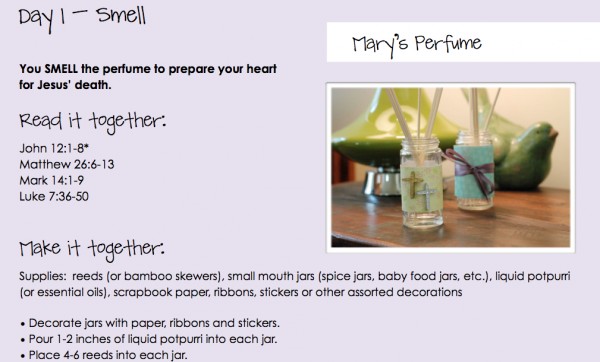 I think this ebook is practical way of teaching such an important subject is a great way to share what Christianity is all about with our kiddos!