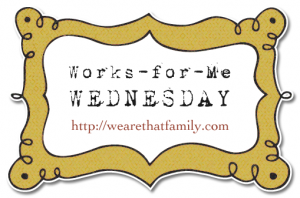 One of our favorite things to do as family is eat together.
And not just because we are hungry.
We love to experience new foods and my kids will try just about anything. (Well, except for one of them who insists on chicken nuggets in every kind of culture). We love Tex-Mex and comfort food. We love cajun and seafood. And I love having my family around the table. It's our time to slow down and connect together.
But what we love most of all? Trying food from different countries. Last month we ate outstanding African cuisine we couldn't pronounce in Santa Fe, New Mexico, of all places. Two weeks ago, we feasted on German sausage and bread. Last week, we had Bosnian food in a little Houston strip mall.
And with every bite, we talk about the way the rest of the world lives, about culture, about differences, about how we are the same. We compare bread from the Middle East to chapati in Kenya and injera in Ethiopia and naan in India.
As my son ate leftover cevapi (a Bosnian sandwich) for an afternoon snack this week, he said, "Mom, I want to go to Bosnia. I really want to see the country that makes this kind of food."
We love using this Food Network On the Road App in every city we go to, even the one we live in, to discover delicious, unique food.  But really, it's about a lot more than food. We end up talking about different cultures,  about war-torn Bosnia, oppressed people and much more.
Sometimes we don't like an entree, but we don't know until we try. Yo. Life lesson.
And sometimes you are served Kenyan-style egg rolls for breakfast and they are your new favorite meal.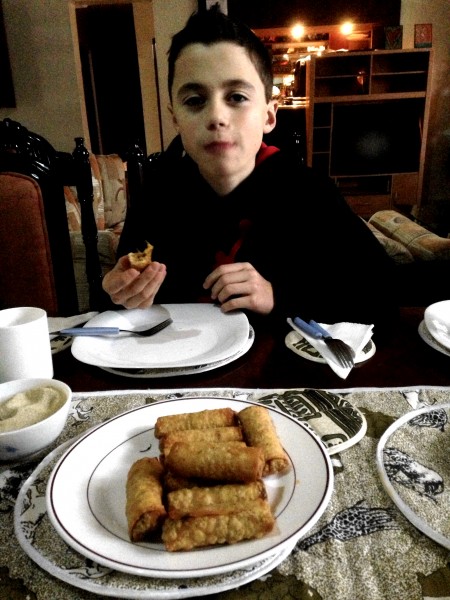 Every time I visit my refugee friends an hour from me, I smell the most wonderful aromas coming from their homes…spices and scents from Nepal and Burma –meals I hope to share with friends some day.
The best way to give your kids a world perspective–when you're not able or ready to actually travel the world-is to introduce them to different foods and people groups right where you are.
Sometimes perspective is exactly what we need to taste. It may even satisfy a craving you didn't know you had.
Go try something new and different today.
Trying new food works for us!