I used to think my greatest fear was inadequacy.
I believed these words for a very long time.
You could never do that.
You aren't good enough.
You cannot make a difference.
You will fail.
But the day I said yes to something bigger than my capability, I discovered being inadequate -not having all the answers, not being successful, not being enough–these weren't my deepest fears.
My deepest fear was rooted in the unleashing of my yes. I realized the unbelievable, unspeakable power of that little word would thrust me into an unknown world of faith-walking and desperation for Jesus.
And that terrified me.
Because I'm still inadequate. No matter what I do, what I learn, there's always something I don't know.  We cannot rescue or save or even get our kids to listen half the time. How dare we have the audacity to help another human being?
I live in that place.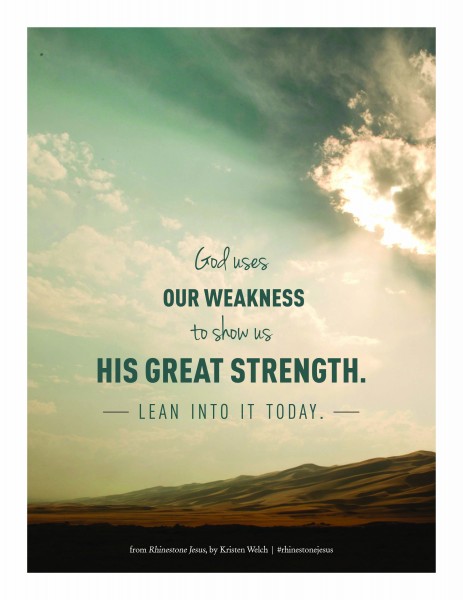 But when we hush that voice and step out anyway, we aren't depending on ourselves. We are trusting the God of the Universe to act through us.
And that is where our fear lies. What if He asks me to something that is hard? What if I have to give up something I love? What if He uses failure instead of success to reach others and change me?
"Our deepest fear is not that we are inadequate. Our deepest fear is that we are powerful beyond measure. It is our light, not our darkness that most frightens us. We ask ourselves, Who am I to be brilliant, gorgeous, talented, fabulous? Actually, who are you not to be? You are a child of God. Your playing small does not serve the world. There is nothing enlightened about shrinking so that other people won't feel insecure around you. We are all meant to shine, as children do. We were born to make manifest the glory of God that is within us. It's not just in some of us; it's in everyone. And as we let our own light shine, we unconsciously give other people permission to do the same. As we are liberated from our own fear, our presence automatically liberates others." -by Marianne Williamson
Incredible.
We were created to shine. We were born to make His glory known. We were fashioned to unleash the power of God.
Being inadequate is scary.
But never saying yes is far more terrifying.