He cleans up poop and puke without gagging.
He has and would work multiple jobs to provide for our family.
He is intentional with our kids.
He tells the world I rock (bonus points):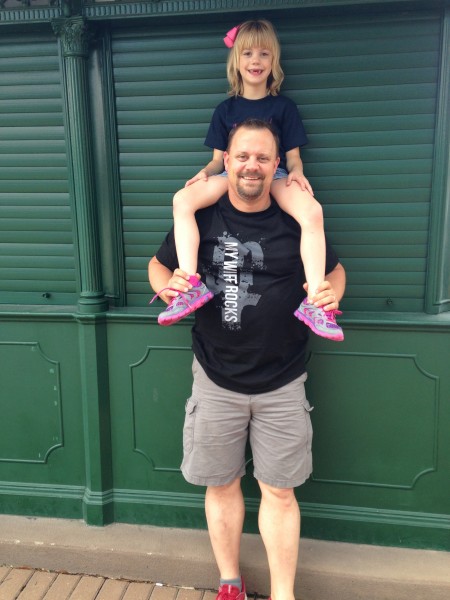 He leads our family by example.
He is a hard worker.
He is a God-sized dreamer.
He wears a cowboy hat to mow the lawn.
He's sexy (see above).
Yep, I hit the jackpot.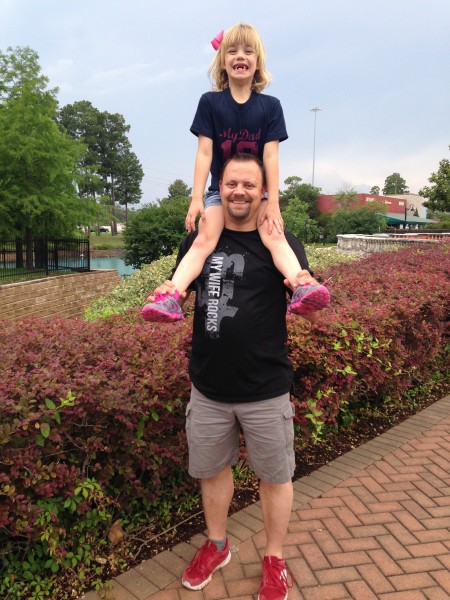 Not only do I have a great dad, I am married to one.
He loves his kids passionately and gives them great footsteps to follow.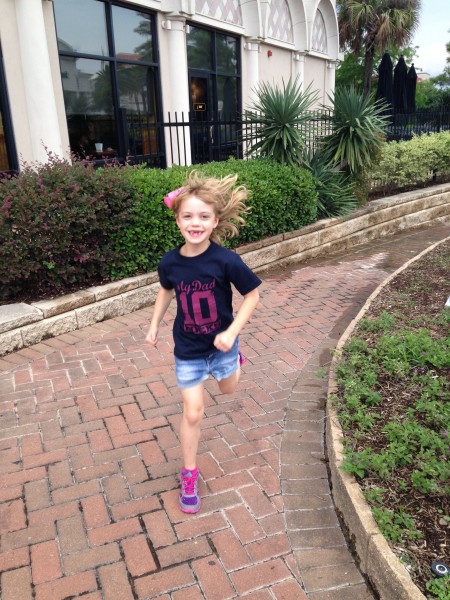 Here are 3 intentional ways we can celebrate Dad (not just one day, but all year long):
Say thank you personally -it may seem obvious and even overdone, but dads are sentimental, too. And those thank you letters and handmade crafts and pictures mean a lot. Ideas:   write it | make it memorable 
Say thank you again without words– It's one thing to say thank you with words, it's entirely different to let our actions speak for our words. Maybe it's quietly serving him or that one thing he really wants. When in doubt start with bacon
Say thank you publicly– Let the world know how much your family loves Dad. Hang a banner, make a cake, celebrate him in front of friends and families. Your kids can tell the world in these cute shirts.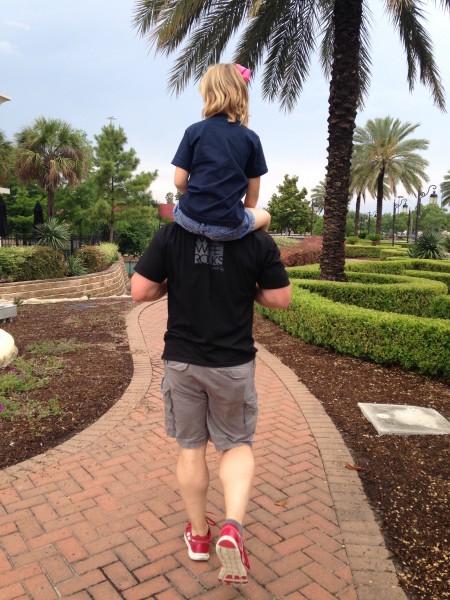 Reader Deal: These shirts always turn heads and strike up the best conversations! Use this code to get 15% off a shirt for the father in your life: U28TFK15. And if you order one by June 10th, it will arrive priority mail in time for Father's Day this weekend!